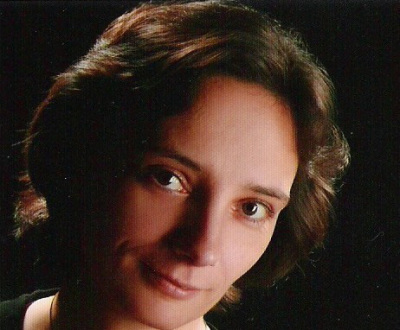 9th - 14th of September 2019
Professor for violin at the Hochschule für Musik und Theater Rostock since 1997. She received several awards at national competitions and a 3rd prize at the 1st International Competition for Violin in Kloster Schöntal. As a soloist, she has performed with various orchestras and since 1995 she has been a member of the CONCERTINO Ensemble with which she has worked as a soloist and in various chamber music ensembles.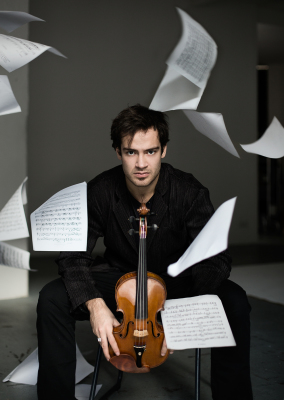 26th - 31st of August 2019
Winner of the International Violin Contest Henri Koch, European Young Concert Artists Audition and of the Queen Elizabeth Competition". He won the First Prize at the "Montreal International Musical Competition". Concerts with the hr Sinfonieorchester and Christoph Eschenbach, the Orchestre National de Belgique and the Orchestra Sinfonica Nazionale RAI in Turin under the baton of Andrey Boreyko. He has performed with the NDR-Sinfonieorchester Hamburg, the Belgian National Orchestra, the Royal Philharmonic Orchestra of Liège, the Moscow Philharmonic Orchestra and the Staatsorchester Rheinische Philharmonie.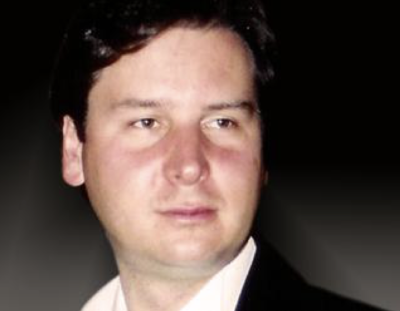 9th - 14th of September 2019
Frequently features as Konzertmeister, he collaborates with the Orchestra dell'Accademia Nazionale di Santa Cecilia, Orchestra Filarmonica Toscanini, Cameristi della Scala, Orchestra del Teatro Regio di Parma, and more. He played with the famous conductors, as L. Maazel, M. Rostropovich, Z. Mehta, A. Pappano, M. Y. Chung, N. Santi, Y. Temirkanov, G. Pretre, V. Fedoseev, K. Masur and other.
Member of the jury panel of Important International Violin Competitions as "A. Curci" in Naples and "A. Postacchini" in Fermo.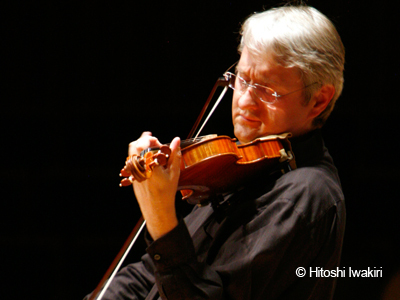 2nd - 6th of September 2019
He was concertmaster of the Vienna Philharmonic. As a soloist he gave concerts with leading orchestras such as the Vienna Philharmonic, the Philharmonia Orchestra London with conductors such as Claudio Abbado, Riccardo Muti and Michael Tilson Thomas. He has been active in the field of chamber music with among others, P. Tortelier, M. J. Pires and Natalia Gutman. His students were winners of international competitions and have been concertmaster positions in leading orchestras.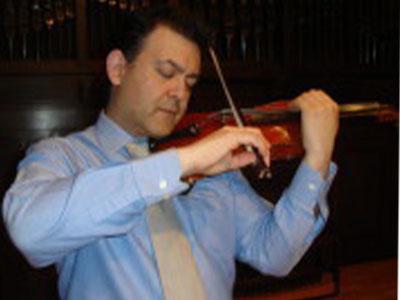 Concertmaster of the SIC Chamber Orchestra conducted by Sebastián Mariné and member of the "Areteia" Quartet. He has played with such great musicians as Sebastián Mariné, Graham Jackson, Alberto Rosado, Daniel del Pino, Gerardo López Laguna, Mariana Gurkova, Michal Dmochowski, Pedro Carbajosa, Vadim Glazkov, Elena Aguado, Víctor Gil, Fabián Panisello and many more artists. Professor in C. P. "Amaniel" and is invited regularly to take part in many Chamber Music and Violin Festivals. He has been Assistant Professor at Mozarteum´s Summer Festival (Salzburg)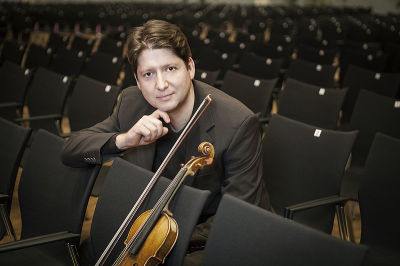 19th - 24th of August 2019
Winner of international contests as Wieniawsky and Oistrakh Violin Competitions, international Music Competition in Bayreuth and many other prizes, including the Verbier Festival Academy Prize, awarded by Isaac Stern. Performed together with such renowned artists as Pavel Gililov, Henri Sigfridsson, Nicolas Altstaedt, Sergei Nakariakov, Lera Auerbach, Eldar Nebolsin, Cedric Tiberghien, Vassili Lobanov, Alexander Rudin, David Geringas, Sofja Gülbadamova and gives recitals in Europa, USA, Japan, Russia und Israel.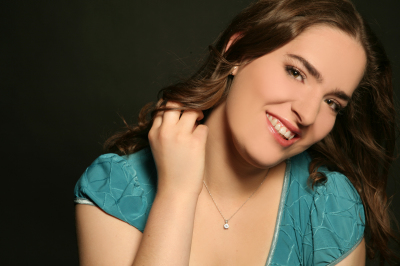 2nd - 7th of September 2019
First prize at the Donald Portnoy International Violin Competition in Augusta/Georgia, she has appeared with the Deutsche Symphonieorchester Berlin, the Hamburger Symphoniker, the Klassik Philharmonie Hamburg, the Moscow Symphony Orchestra, to name just few and has toured through Argentina, Uruguay, Russia, the Ukraine, Europe, China, and the USA. Professor at the University of Music Franz Liszt Weimar and on faculty at the University of Music and Theatre Felix Mendelssohn Bartholdy Leipzig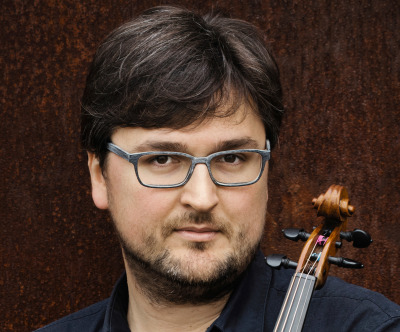 5th - 10th of August 2019
He won numerous prizes at international competitions as the 'International Max Rostal Competition' and the 'Michael Hill International Violin Competition'. Performed as violinist in the Morgenstern Trio in the most important concert halls, as the Musikverein, Concertgebouw, Carnegie Hall, Lincoln and Kennedy Centers and Ilshin Hall, After teaching at the Hochschule für Musik Hanns Eisler in Berlin and the University of Music and the Performing Arts Stuttgart, was appointed professor at hmt Rostock, making him one of the youngest professors in Germany. His students are winners at international competitions and hold important positions at renowned orchestras.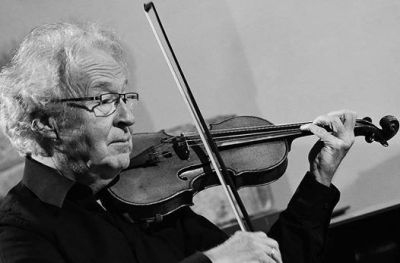 9th - 14th of September 2019
First violinist in the Pro Arte Quartet Salzburg. Won prizes at competitions in Helsinki and Hannover. Extensive concert tours to major centres of music and festivals in Europe and Asia. Professor of violin and head of the Department of String Instruments at the Mozarteum University. He holds international master-classes and is a jury member at major competitions.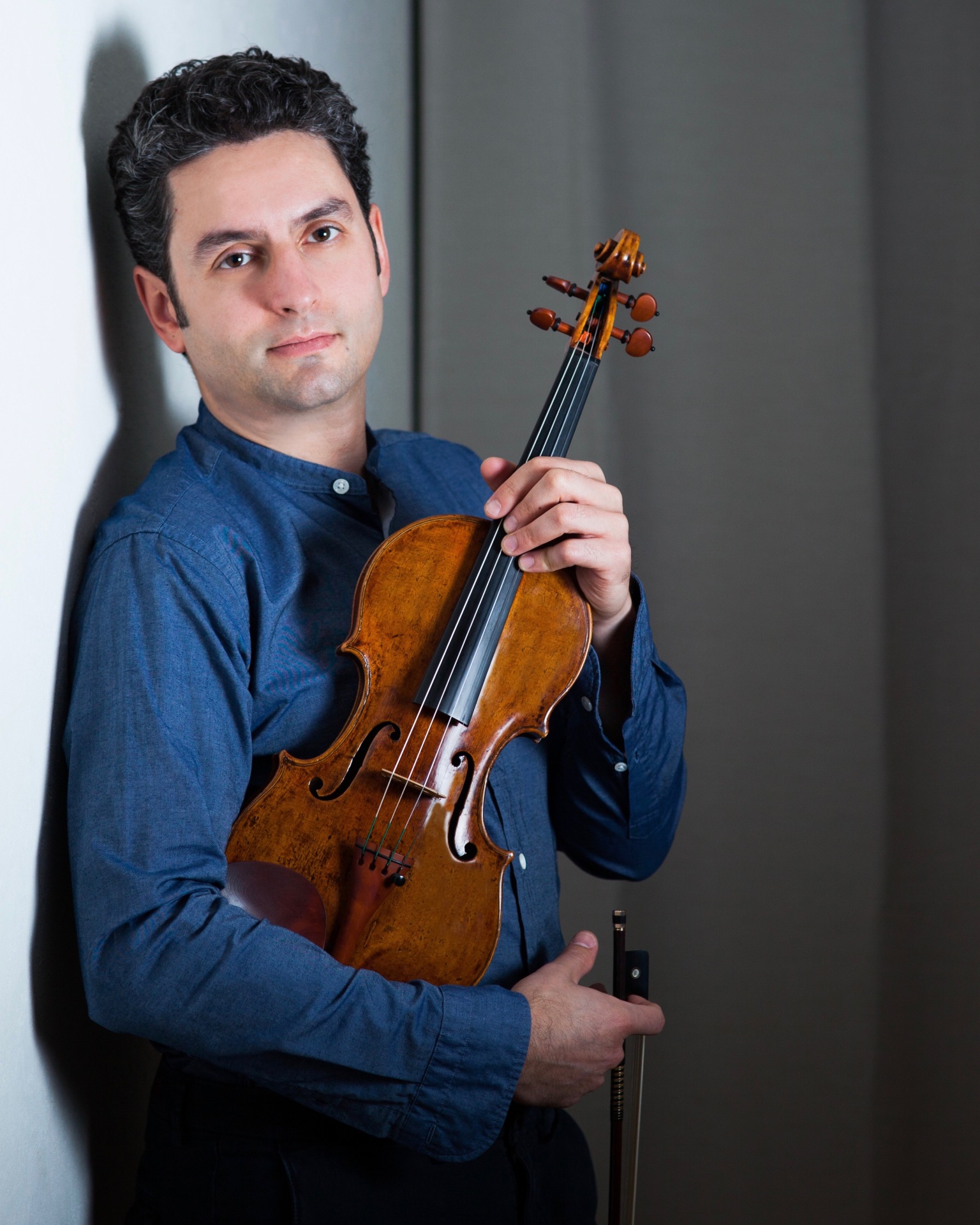 29th of July - 3rd of August 2019
Prize winner of several national and international competitions, his concert activity brought him to perform in the whole Europe, as well as in Japan, Canada and USA. Mauro Iurato often performed as a soloist with prestigious orchestras such as the Zagreb Soloists, the National Philharmonic of Moldavia and the Korean Chamber Orchestra. Guest Concertmaster of the "Osaka Philharmonic Orchestra", "Tokyo Symphony Orchestra", the "Orchestra Ensemble Kanazawa" and the HPAC (Hyogo Performing Art Center) Orchestra. He regularly gives Master-classes in Europe as well as in Japan.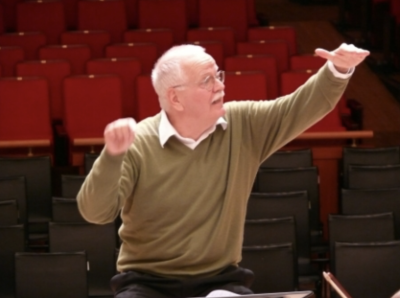 23rd - 28th of September 2019
Conductor and violinist with numerous outstanding orchestras, conductors and musicians together, companions were Morton Feldman as chamber music partner, Arvo Pärt, and Karl-Heinz Stockhausen, who composed for him, Mikis Theodorakis, Daniel Barenboim, Christian Thielemann and Pierre Boulez. Together with Yehudi Menuhin he founded the organization LMN (LiveMusicNow) Franken, which promotes highly gifted students with concerts in social institutions. Professor of violin and chamber music at the State University of Music in Nuremberg.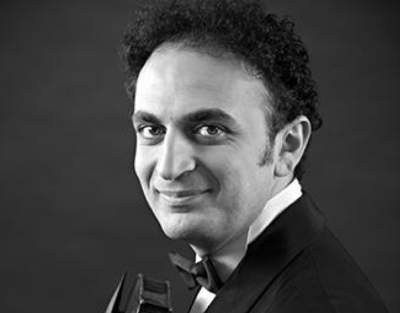 9th - 14th of September 2019
He has been a frequent guest of the International Music Festival and Summer University of Music in Rhodes (Greece) and a member of the jury for the annual international competition of this festival. Since 2018 in jury of Gnesin international competition(Russia, Moscow). Since 2018 chairman of jury of the Val TidoneInternational Music Competition ( Val Tidone, Italy). In 2019 it is invited in jury XXVI International Violin Competition "Andrea Postacchini" (Fermo (FM), Marche / Italy). Professor  of the Accademia del Ridotto (Italy, Stradella). Professor  of the Central Music School of the Moscow State Tchaikovsky Conservatory since 2017.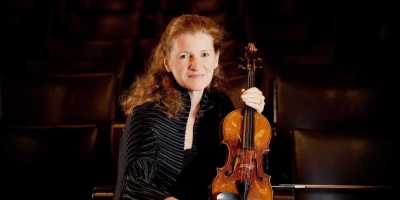 29th of July - 3rd of August 2019
Was a member of the Chamber Orchestra of Europe from 1987 till 1993 when she won the position of First Concertmaster of the Vienna Radio Symphony Orchestra. As a soloist and chamber musician she performed extensively in all the major European cities and is Professor of violin in the University for Performing Arts in Graz in 1997.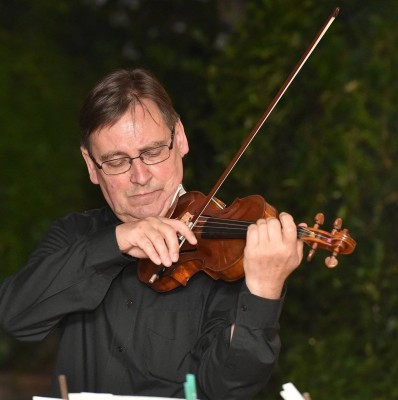 2nd - 7th of September 2019
He performed in Canada, Yugoslavia, Germany, Switzerland, Italy, France, Belgium, Sweden, Finland, Norway, Denmark, and the former Soviet Republics. He has done numerous recordings for radio and television and has participated in many music competitions and festivals, Professor at the Academy of Music in Bydgoszcz. He has educated many winners of national and international competitions as well as over 70 diploma holders. 
He has participated as a juror in a myriad of violin competitions, in Poland and abroad.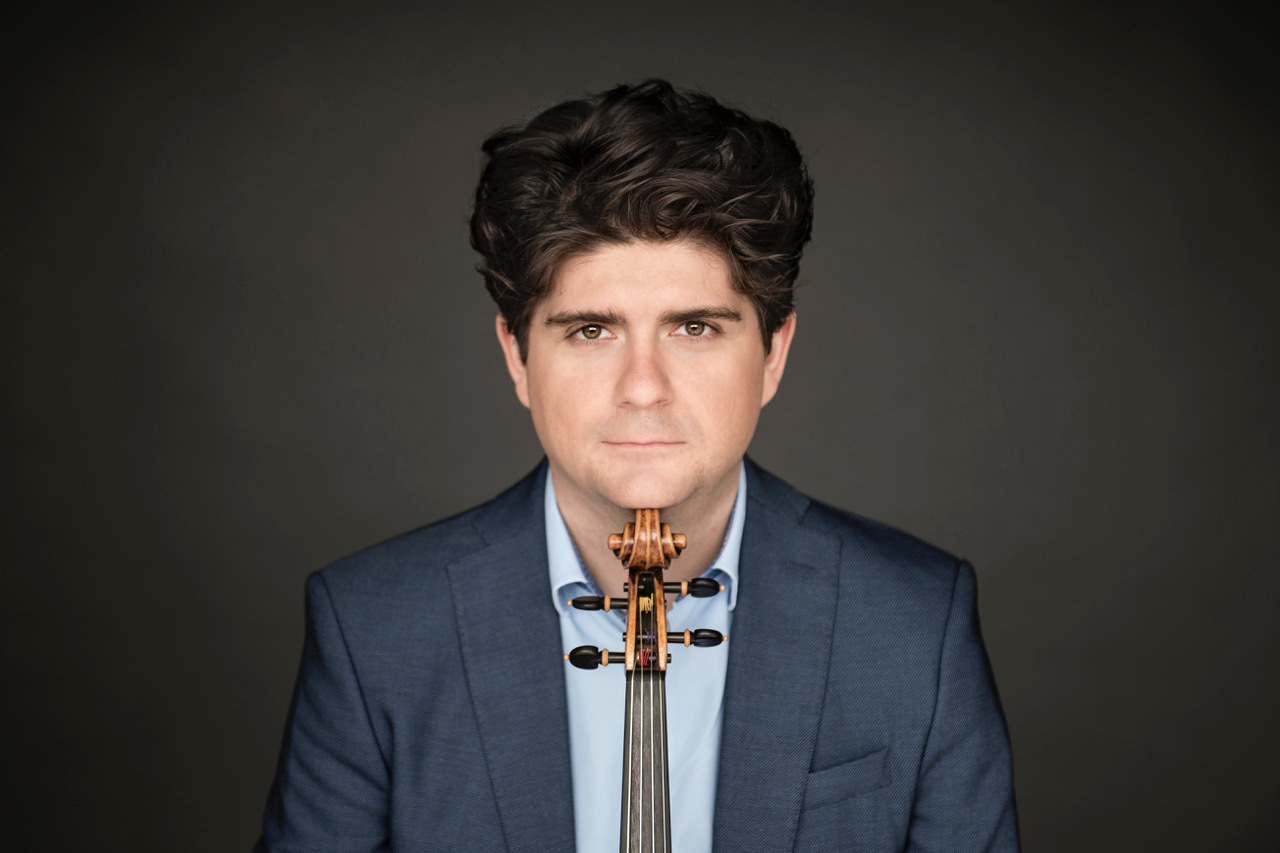 2nd - 7th of September 2019
Concertmaster of the Vienna State Opera and Philharmonic and prizewinner of prestigious competitions such as Premio Paganini in Genoa and George Enescu in Bucharest, he is establishing himself as one of the most unique and polyvalent concert artists of today's generation. His newest album "Reflets" was nominated for the International Classical Music Awards. His latest engagements included solo debuts at prestigious halls like Carnegie Hall's Stern Auditorium, Berlin Konzerthaus, Paris Philharmonie, with many orchestras including the Basel Symphony Orchestra, the Munich Chamber Orchestra, and the Montreal Symphony Orchestra.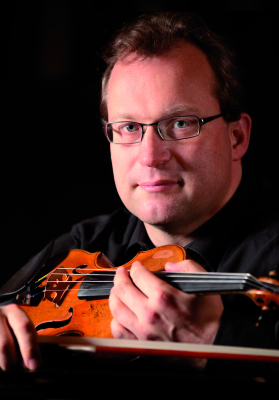 23rd- 28th of September 2019
One of the most prominent violinist of his generation in Germany. Honours at various competitions in Europe, as Berlin, Freiburg, Munich, Caltanissetta, Heerlen, Sion, Bloomington and Napa. Member of the Gililov Piano Quartet Berlin, he is professor at the University of Music and Theatre in Hamburg where he is presently also serving as Head of Strings. Among his students are competition price winners, many of his alumnae are holding orchestral jobs in important German cities, for example in Berlin, Essen, Hamburg, Leipzig or Munich.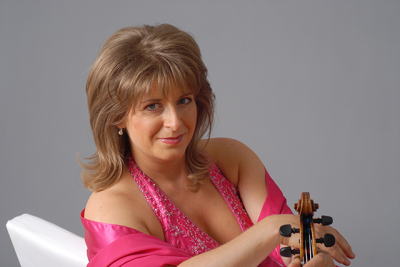 23rd - 28th of September 2019
Winner of the International Music Competition Japan and of the Kulenkampff Violin Competition. Performed with orchestras such as Dresdner Philharmonie, MDR-Sinfonieorchester Leipzig, Deutsche Radio-Philharmonie Saarbrücken, Prague Philharmonia, Rundfunk-Sinfonieorchester Berlin, New Japan Philharmonic Orchestra and the Yomiuri Nippon Symphony Orchestra. Artistic director of the Berlin Chamber Orchestra and  Professor at the University of the Arts Bremen.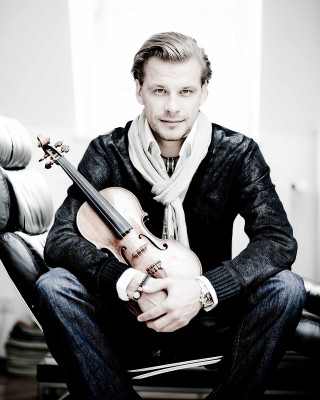 9th - 14th of September 2019
Supported and guided by Sir Yehudi Menuhin at a young age, Kirill Troussov is now widely recognized as one of the leading violinists of his generation. He works with renowned orchestras and is a regular guest at prestigious festivals. Kirill Troussov regularly gives master classes for violin worldwide at significant music institutions and renowned international music festivals. He is very involved with the discovery and promotion of young talents (from the age of five) so that among his small "greats" there are winners and award-winners every year at numerous international junior competitions.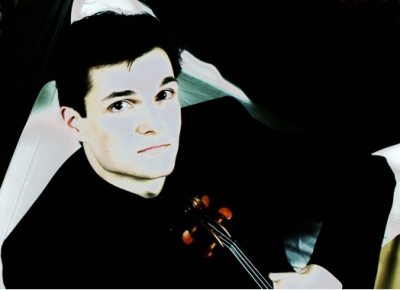 23rd - 28th of September 2019
The chamber musician and soloist Holger Wangerin is professor at the University of Music and Theater Rostock/ Germany. He performed into festivals such as Salzburg, Lucerne, London, Edinburgh, Vienna, Paris and Tokyo, collaborating with such conductors as Mariss Jansons, Pierre Boulez and Claudio Abbado. As a member of the Chagall Quartet Berlin, Holger Wangerin is guest at festivals such as the Mozartfest Würzburg or the Rheingau Music Festival. His students are prize winners and hold positions in renowned orchestras.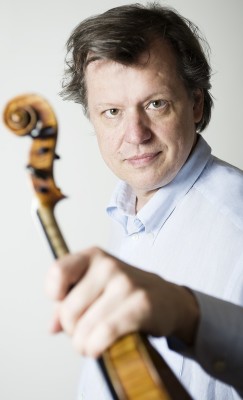 9th - 14th of September 2019
Ulf Wallin devotes himself to solo and chamber music with equal passion. Concert tours have taken him to Asia, Europe and the United States. He has worked with such eminent conductors as Jesús Lopéz Cobos, Manfred Honeck, Paavo Järvi, Andrew Manze, Esa-Pekka Salonen, Walter Weller and Franz Welser-Möst. Professor of violin at Berlin's Hochschule für Musik Hanns Eisler since 1996. He has served on juries for major international competitions.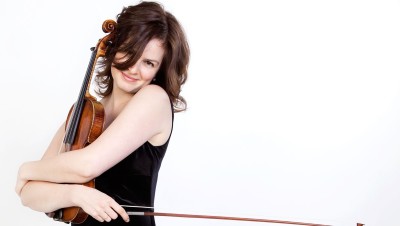 29th of July - 3rd of August 2019
As soloist and chamber musician, she has performed at multiple international festivals and has been awarded a number of prizes in international music competitions. Constant collaboration with prestigious orchestras such as RAI Torino (Italy), la Orquesta della Radiotelevisione della Svizzera Italiana  Lugano (Switzerland), Württembergisches Kammerorchester Heibronn (Germany), Haydn Orchester of Bolzano.
Since 2015 Valeria Zorina has a Professorship for Postgraduate and Master Studies at the CSKG in Madrid.