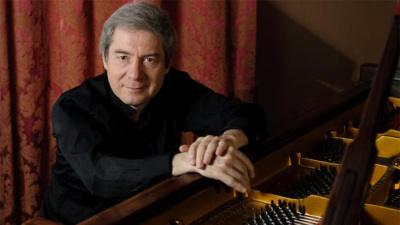 29th of July - 3rd of August 2019
Juror for International Piano Competitions, including Leeds, Chopin (Warsaw), Van Cliburn, Santander, Beethoven (Vienna), Tchaikovsky (Moscow). He has performed with the most important orchestras and conductors of the world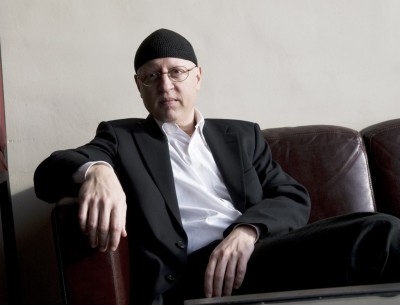 Winner of the Senigallia International Piano Competition, of the Deutscher Musikwettbewerb and of the International Bösendorfer Competition, Stefan Arnold has performed in many of the world's major concert hall. 2004 Arnold was appointed professor for piano at the Universität für Musik und darstellende Kunst, Wien. 2015 he additionelly got a professorship at Hochschule Hanns Eisler, Berlin.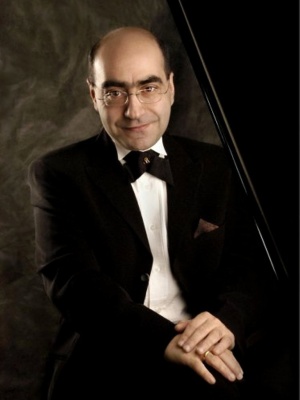 29th of July - 3rd of August 2019
Prize-winner of the world's most prestigious competitions including the Leeds, Van Cliburn, Guardian Dublin, William Kappell, Gina Bachauer, and World Piano Competition. He has given recitals all over the world. Piano Professor and dean of department at the Jerevan State Conservatory of Music.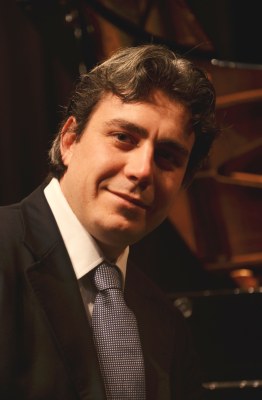 2nd - 7th of September 2019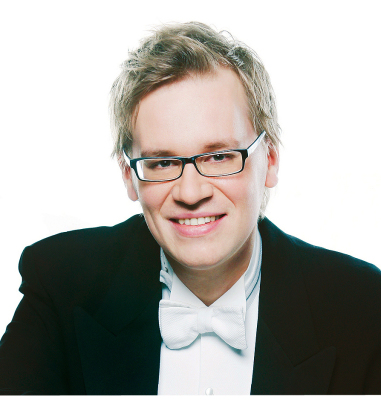 16th - 21st of September 2019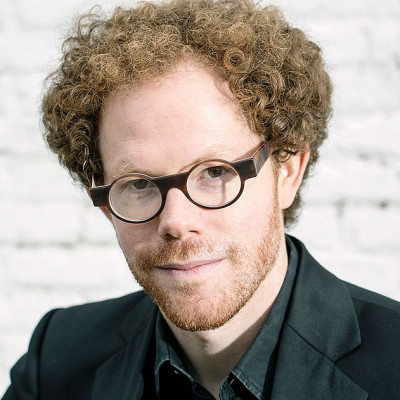 2nd - 7th of September 2019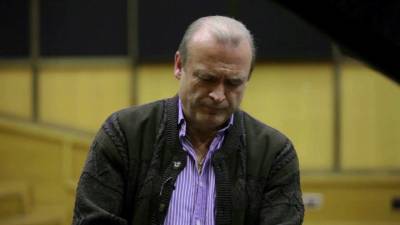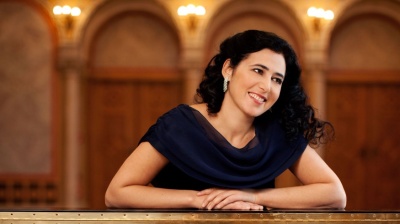 16th - 21st of September 2019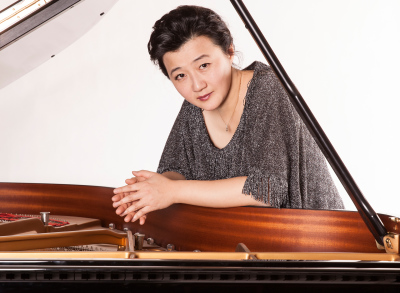 She first appeared on the international piano music scene when she won prizes at high-profile competitions such as Kapell, Epinal, Busoni and Viotti. Hie-Yon Choi has been since performing with prestigious orchestras of Europe, US and Korea. Founding member of the of the Seoul National University and has been on the comittee of the since 2010. In 1999 Hie-Yon joined the piano faculty at the Seoul National University as the youngest professor in its history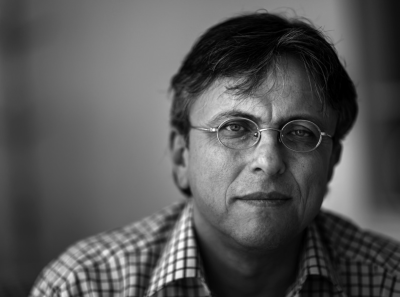 Prizewinner of several international piano competitions, as in Senigallia, Milano, Vienna. Concertized in Europe, South America, Asia, South Africa and Australia, and with many famous orchestras. P Professor at the Hochschule für Musik und Tanz of Köln and Sommerakademie Universität Mozarteum of Salzburg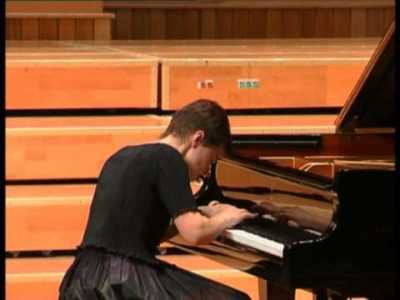 26th - 31st of August 2019
Prize winner at the Robert Schumann Competition in Zwickau, Concurso Vianna da Motta in Lisbon, Bach Competition in Leipzig and other international competitions. Winning first prize at the prestigious ARD Competition in Munich in 1989 confirmed her reputation and she is today regarded as one of the best German pianists. The major orchestras with which Susanne Grützmann has performed include the Leipzig Gewandhaus Orchestra, the Bavarian State Orchestra in Munich, the German Symphony Orchestra of Berlin, and many others. Professor at the Hochschule für Musik "Hanns Eisler" Berlin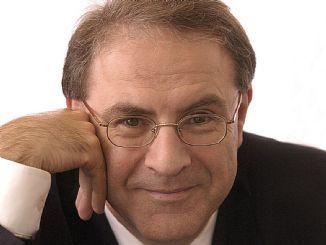 23rd - 28th of September 2019
Prizewinner of the international piano competitions in Monza and Vercelli, he performed as soloist and chamber musician (among many others, member of the Shostakovich-Trio 1986-1996) in almost all European countries, the Far East, Latin America and the USA.
Professor of Piano at the University of Music Franz Liszt of Weimar, he is Director of the Department of Keyboard Instruments and Chairman of the International Franz Liszt Competition for Young Pianists and of the International Rachmaninow Competition for Young Pianists Darmstadt.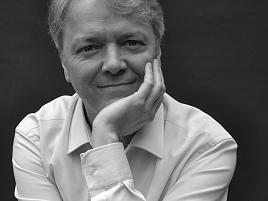 In 1981 he won the 1981 Folkwang Competition. Thomas Günther founded the Internationalen Rotary-Klavierwettbewerb (International Rotary Piano Competition), which he is Artistic Director. Concerts and masterclasses in China, Russia and South America, since 2007 Thomas Günther is Professor of Piano at the Folkwang Hochschule in Essen. ECHO KLASSIK AWARD 2017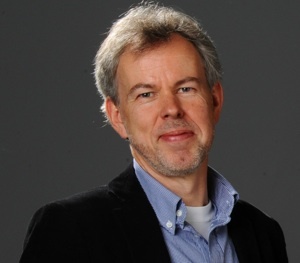 9th - 14th of September 2019
Successes in international competitions, notably at the International Beethoven Competition in Vienna in 1989, launched Michael Hauber on a career that has taken him all over Europe, as well as to North and South America and Asia. His piano trio "Trio Opus 8", founded in 1986 became internationally known after winning the Mendelssohn Competition in Berlin and the International Chambermusic Competition in Trieste. Michael Hauber is Professor of Piano at the Stuttgart University of Music and Performing Arts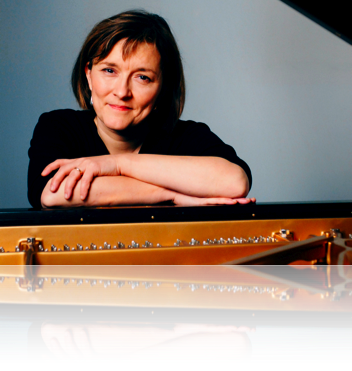 26th - 31st of August 2019
Professor of Piano Music at the Sibelius Academy. She has performed as soloist, in chamber groups and as accompanist throughout Europe, in the United States, Japan, Indonesia, Africa and South America, and has made broadcasts in several countries. She has collaborated with eminent musicians like Karita Mattila, Vera Beths, Anner Bijlsma, Mikael Helasvuo, Sirkka-Liisa Kaakinen-Pilch, Anssi Karttunen, Alexei Lubimov and performed with conductors like Okko Kamu, Jukka-Pekka Saraste, Leif Segerstam and Sakari Oramo.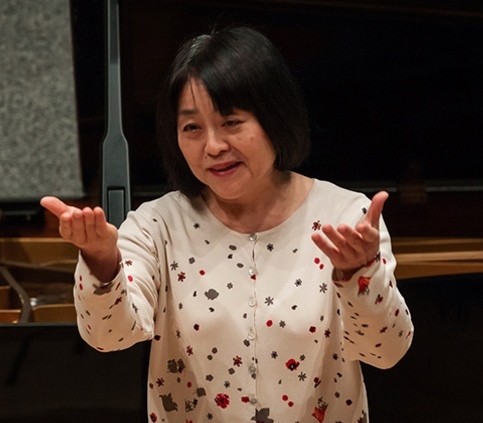 Second prize (first not assigned) at the age of 18 in the "F. Busoni" International Piano Competition. Professor at the "Universität für Musik" in Graz, now she is head of the Piano Department.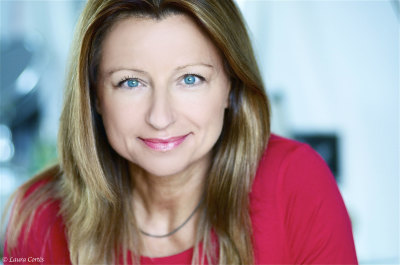 She performed in Switzerland, England, Italy, Holland, and France and with soloists and members of the Orchestre de Paris, Orchestre Philarmonique de Radio France, Orchestre National de France. She has also appeared with the "Quatuor Elysée", Quatuor Almus, and as a soloist with UK Symphony Orchestra, L'Ensemble Symphonique de Paris, European Romantic Orchestra. Founder of the Trio Botticelli in USA and of the Trio Bohème in France who recorded for Calliope/Naxos. She recorded the CD «Byzantine Mosaic» for NAXOS. Piano professor at the Regional Conservatory «CRR Aubervilliers-Paris» and of chamber music at the «Pôle Supérieur 93» in Paris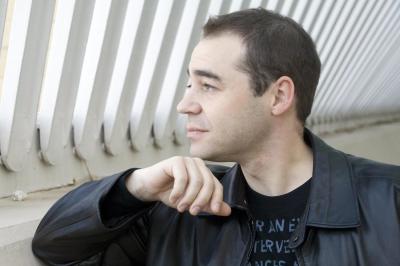 19th - 24th of August 2019
Laureate of Valsesia-Musica, A. Scriabin, Ferrol and Las Rozas. He performed in Europe, Asia and America. Artistic Director of Campillos International Piano Competition, Valencia International Performance Academy Piano Department and Malaga International Piano Festival. Jury member of competitions in Campillos, Cantù, Aachen, Moscow, Hartford, Washington DC. Master classes in Europe, China, Korea and USA. Professor and dean of piano department at Jose Iturbi Conservatory of Valencia and profesor of piano at the Talent Music Master Courses in Brescia.  His students has achieved more than 100 top prizes in national and international piano competitions.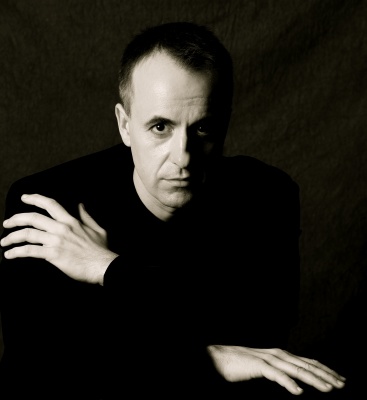 Wolfram​
Schmitt-Leonardy
Wolfram Schmitt-Leonardy who is currently Professor at the University of Music and Performing Arts Mannheim, is one of the leading pianists of his generation. Since he was a child he has been winning an impressing amount of top-prizes in international piano competitions throughout the world. His students have won numerous first prizes in international and european piano competitions. Since 2007 Wolfram Schmitt-Leonardy is also teaching at the prestigious "École Normale de Musique de Paris Alfred Cortot" in Paris.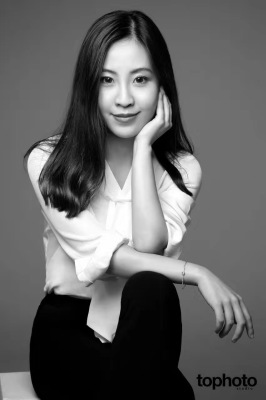 First prize winner of the Steinway Piano Competition, the International Robert Schumann Competition for Young Pianists and the third prize of the Mendelssohn International Piano Competition (Berlin). Her solo and chamber music concerts were held in several countries Europe. Her students have gained numerous awards in international piano competitions. Nowaways she remains active in a lot of European music festivals and competitions. Professor of the Piano Academy at Gulangyu, Central Conservatory of Music.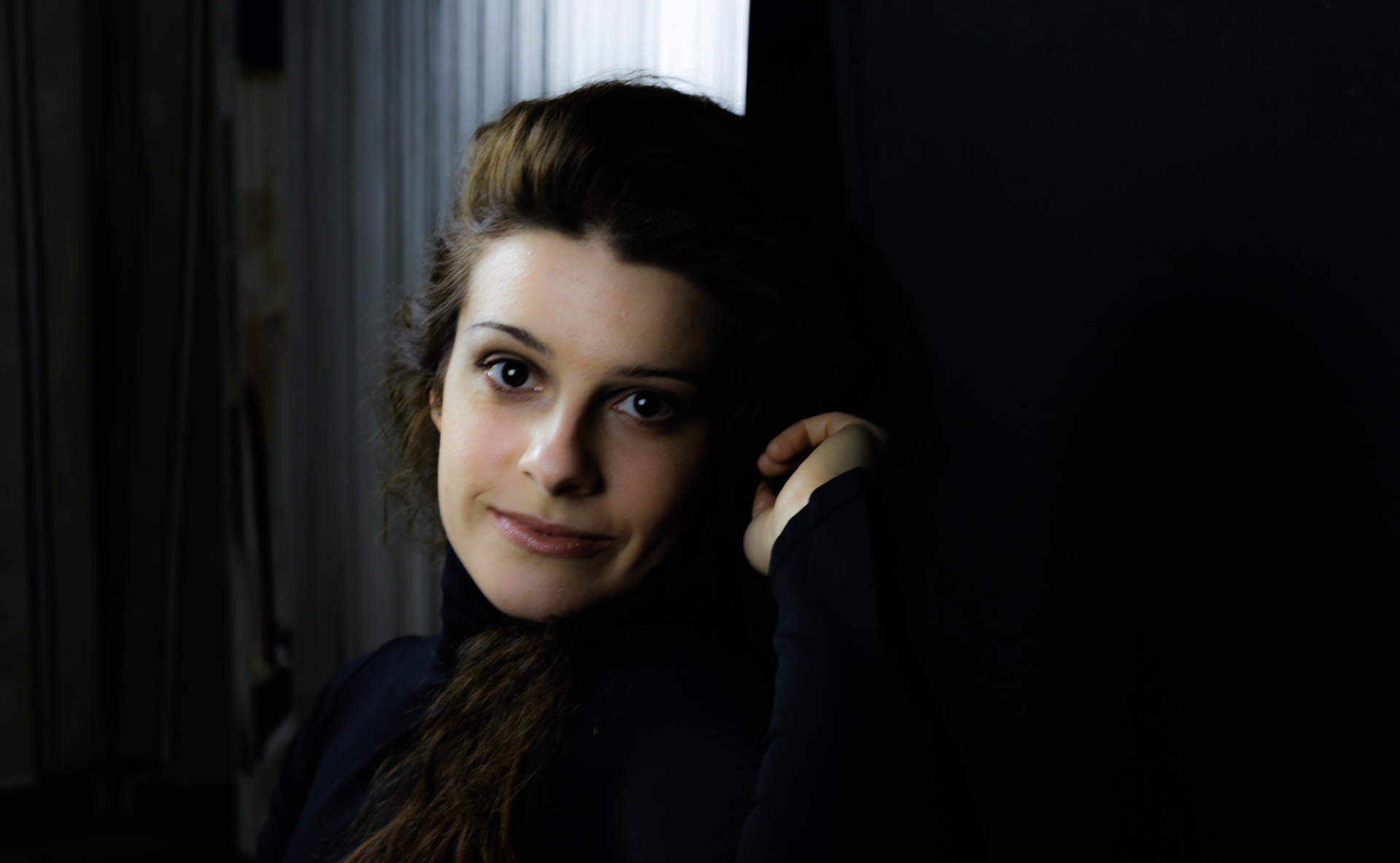 28th of July - 3rd of August 2019
Guest artist of Golden Key Festival in Carnegie Hall, prizewinner of many international piano competitions, she regularly plays worldwide as a soloist, chamber music and with orchestras. 
Her students won over 100 prizes in piano competitions and she is the Artistic Director of  "Scuole in Musica" & "Làszlò Spezzaferri" Prize in Verona (Italy).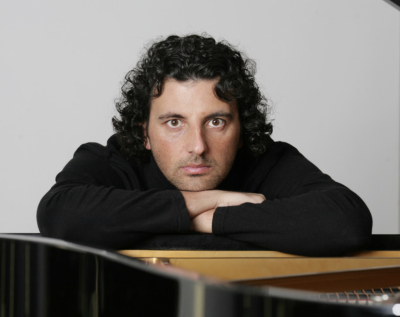 As a soloist, recitalist and chamber musician Mr. Mainolfi has performed throughout Germany, Italy, France, Switzerland, England, Holland, Sweden, Norway, Belgium, Denmark, South Africa and the United States. He recorded for the labels Ducale and Claves Records. Currently he is a Decca Artist.
Mr. Mainolfi is regularly invited to join the jury of national and international music competitions. He is currently Professor at the Hochschule für Musik in Nürnberg, Germany.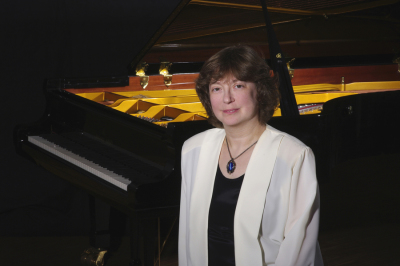 29th of July - 3rd of August 2019
Prize- winner of the important international competitions in Oslo, Warsaw (Chopin Competition), Sydney and 1st prize at the ARD Competition Munich. Jury member of international piano competitions in China, Italy, Japan, Poland, etc...

Professor of piano at the University of Music and Performing arts of Vienna.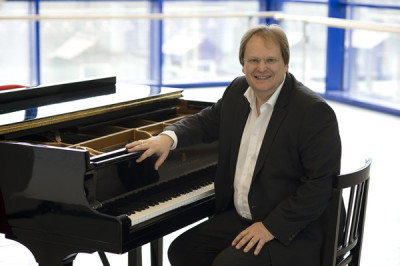 He has made appearances with more than 30 orchestras world-wide and played with noteworthy chamber music partners such as Ulf Hoelscher und Wanda Wilkomirska. Professor at Mannheim University of Music and Performing Arts. As the youngest rector in Germany he stands at the helm of the Mannheim Hochschule since 1997. His students won many prizes in important national and international competitions including the ARD-competition in Munich.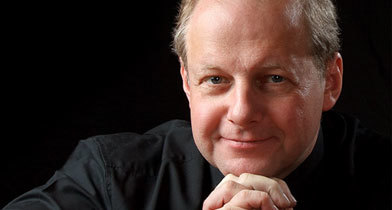 9th - 14th of September 2019
Prizewinner of prestigious piano competitions such as Leeds and Brussels, he performed with well-known orchestras and conductors and gives masterclasses all aroudn the world. Professor at the University of Music Nürnberg, he is recently sought after as jury member international piano competitions and many of his students have already won major prizes at international piano competitions such as Leeds, Hongkong, Rhodes, Tomassoni, Luis Sigall, Wiesbaden, Porto, Vienna Beethoven Competition and Cleveland 2011. Some of his former students became professors at music universities in Hanover, Vienna, Seoul/Corea and York/GB.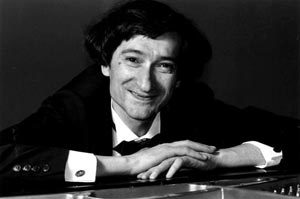 Second prize in the Prague Spring International Piano Competition and third prize at the Viotti International Piano Competition in Vercelli. First prize in the Rome International Music Tournament. Since 2008, Serguei Milstein is piano professor at the Geneva Conservatory of Music.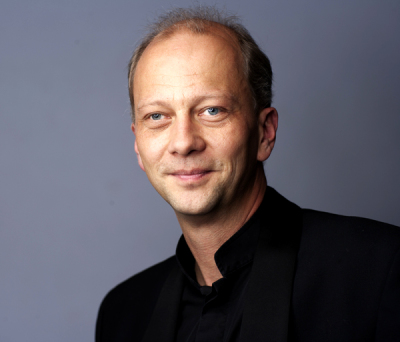 Professor of Piano and Chamber Music at the University of Music Franz Liszt of Weimar. Performed in many countries including Austria, Switzerland, Croatia, Greece, Italy, France, Spain, Portugal, Finland, Norway, Russia, Australia, Iran, Japan and Germany and with orchestras such as the German Symphony Orchestra Berlin, the Badische Staatskapelle Karlsruhe, the orchestras in Gotha / Suhl, Meiningen and Thessaloniki (GR), as well as with members of the Komische Oper Berlin, the Vienna Philharmonic and the NHK Symphony Orchestra Tokyo. Recorded various CDs for radio and television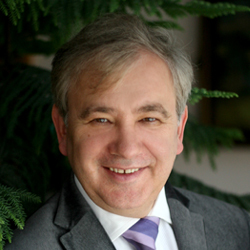 16th - 21st of September 2019
He is the Head of the Piano Department at the Music Academy in Kraków. He has performed in prestigous concert halls  and gave masterclasses  in most of the European countries  and Australia, Brasil, China, Chili, Columbia, Israel, Japan and New Zealand. Jury member of international piano competitions (Andorra, Barcelona, Fushan, Hong-Kong, Jaen, Osaka). Recorded various CDs with Chopin, Liszt, Ginastera, Szymanowski and others. Many of his students are the prize-winners of international piano competitions.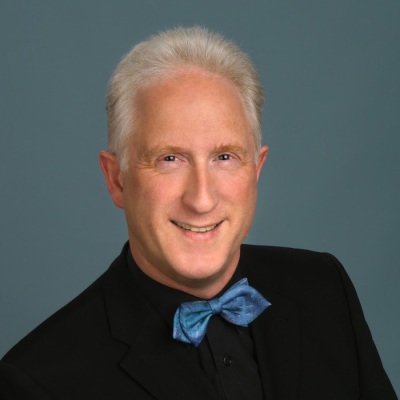 23rd - 28th of September 2019
Prizes winner of the Busoni Competition, the ARD Competition, the Gina Bachauer Competition, the Concours Reine Elisabeth and Tchaikovsky Piano Competition. Professor at the Mozarteum University of Salzburg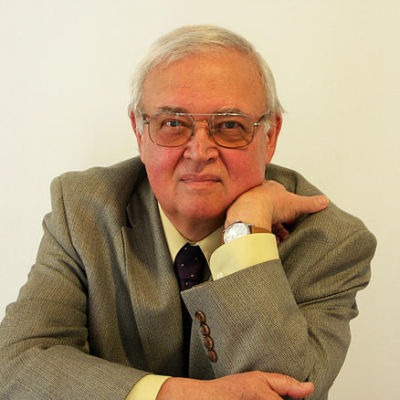 23th - 28th of September 2019
He performed with many major orchestras and worked with distinguished conductors such as M. Paverman, F. Glushenko, I. Lapinsh. R. S. Ferrers, as well as many others. His recitals in the most prestigious halls have been very highly acclaimed by the public and the international critic.
Professor at the "Concervatorio del Liceo" in Barcelona in 1993. His students are renown musicians, winners of over 50 top prizes, professors in different important institutions in the whole world.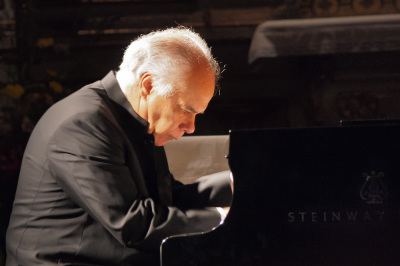 5th - 10th of August 2019
He gives concerts and masterclasses all over the world and is also the creator and director of several musical events such as the Festival Piano-Pic in Bagnères de Bigorre and the Castelnaudary Festival (France) and the Vila-seca Music Festival (Spain). He is part of the jury of many major international competitions and professor at the CRR of Paris, the Superior Music School of Catalonia in Barcelona and received the Professor Honoris Causa distinction of Superior Conservatory of Shanghai.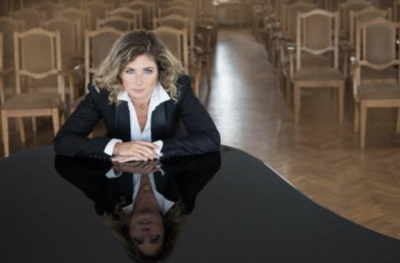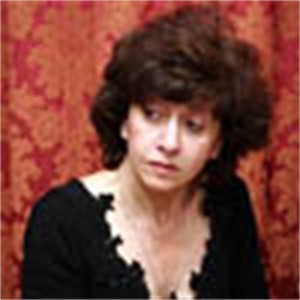 29th of July - 3rd of August 2019
Tatiana Sarkissova is among the most distinguished exponents of the Moscow school of piano playing. After graduating Gnessins Music School she was studying at the Moscow Conservatoire with one of the most eminent pianists and music pedagogues, Dmitri Bashkirov. She toured Russia, Eastern and Western Europe, as well as USA. Tatiana Sarkissova is in a constant demand as a teacher and has been Professor of Piano at the Royal Academy of Music in London since 1993.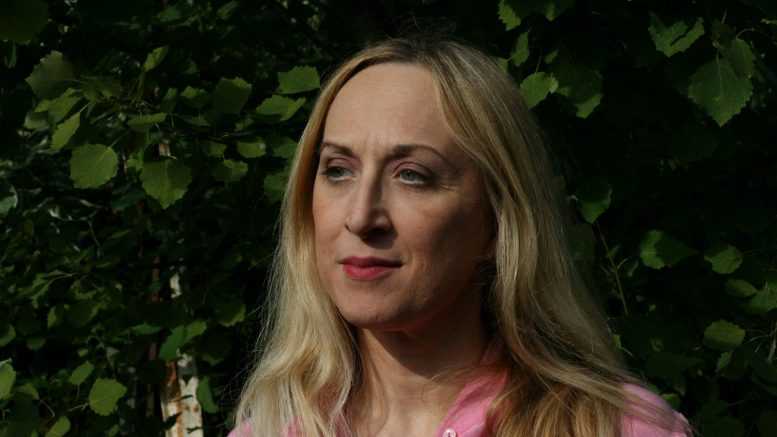 First prizes at the International Piano Competition of Stresa in 1981 and Treviso in 1992. She has played across Europe and Latin America in many prestigious concert halls, as The Royal Concertgebouw, Usher Hall, Auditorium RAI, Salle Pleyel, Salle Cortot, and Sala Verdi. She has played with renowned conductors, as Gianandrea Noseda, Gianluigi Gelmetti, Karel Mark Chichon, Massimo Gonzo, Ovidiu Balan, and Antonello Gotta. She has performed Chamber Music with Philippe Entremont, Ervin Schiffer, Katie Sebestyen, Ran Varon, Brigitte Autret, Noemi Dalmau, and Jacques Dupriez. Piano Professor at the Music Conservatory of Turin, where she heads the piano department.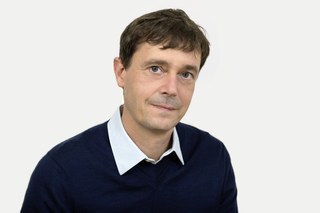 19th - 24th of August 2019
Piano Professor at the Musik-Akademie in Basel. He won several prizes and is having a rich career as a chamber musician. He performed in concerts with singers such as Kurt Widmer, Hans-Jörg Rickenbacher or Céline Wasmer and with instrumentalists such as Hans Heinz Schneeberger, Thomas Demenga, Peter Hörr, Omar Zoboli, Christoph Ess, François Benda, the Gémeaux Quartet, the Cuarteto Gerhard and furthermore. With fortepiano he performs regularly with the famous baroque violinists Chiara Banchini and Daniel Sepec.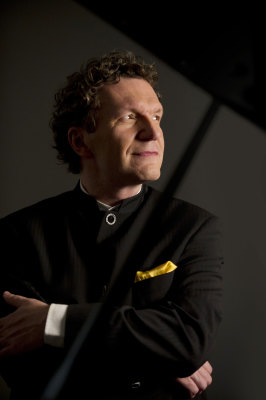 Winner of numerous prizes and honours and performed in the major concert halls and festivals with renowned orchestras. Chamber music plays an important role in his work and his partners have included Vadim Repin, Renaud Capuçon, Julian Rachlin, Benjamin Schmid, Clemens Hagen and many others. Professor of Piano at the Music University of Graz, many of his students are acclaimed prizewinners.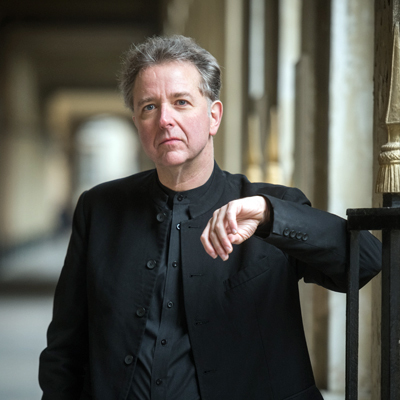 26th - 31st of August 2019
Winner of numerous international music competitions as the Queen Elizabeth Competition, Maria Callas Contest, Tchaikovsky Competition, Japan Competition, Van Cliburn Piano Contest. Apart from being a frequent guest of the best Belgian orchestras, he also performs with the New Japan Philharmonic, the Athens Philharmonic, the Berlin Radio Symphony Orchestra, to name only few. Professor in the Royal Brussels Conservatory (Belgium), he regularly gives Master Classes in several European countries and in China.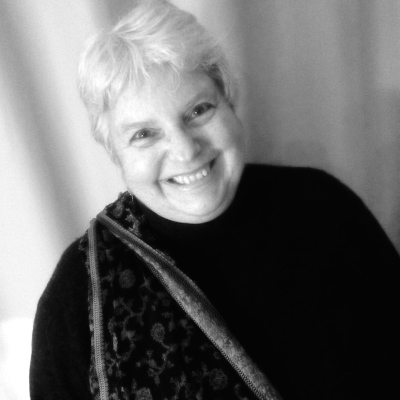 23rd - 28th of September 2019
Her concert activity includes both work as a soloist and in chamber music, with performances in the principal concert halls of Portugal,  Europe and all around the world. She was Professor of Piano at the National Conservatory of Lisbon from 1978 until 2011; she also taught at the Orpheum of Leiria and at the Santa Cecilia Academy of Music.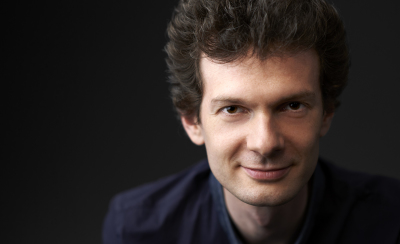 19th - 24th of August 2019
Laureate of the First Prize of the International Piano Competition in Porto, Portugal, prizewinner of the Competition for Young Pianists Ettlingen, Germany and Città di Pinerolo, Italy. He performed at the International Beethoven Festival Bonn, the Frankfurt Musikmesse, the Braunschweig Classix Festival, the Schleswig-Holstein and Mecklenburg-Vorpommern Music Festivals and at the Meistersingerhalle in Nuremberg. After teaching positions at the University Mozarteum Salzburg and Nuremberg University of Music, he was 2018 appointed professor of piano at the University of Music and Performing Arts Vienna.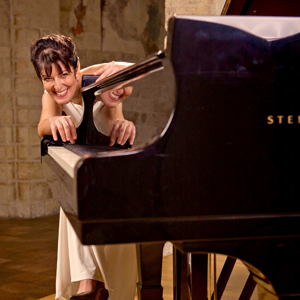 8th - 13th of July 2019, 15th - 20th of July 2019
Winner of the ARD Competition and World Piano Competition. Her students have garnered awards and top prizes in numerous competitions, as well as securing positions in highly-regarded schools and universities. She performed in the United States, Europe and Asia, and with orchestras such as Chicago Symphony, New York Philharmonic and Cleveland Orchestra. Member of the Piano and Chamber Music faculty at the Cleveland Institute of Music, Visiting Chamber Music Teaching Artist at the Oberlin Conservatory of Music, and Piano Faculty at Interlochen Arts Academy.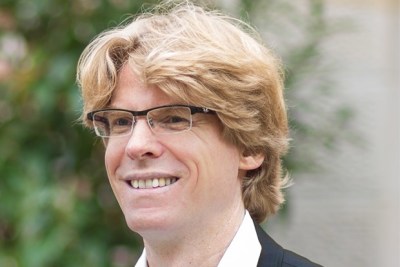 19th - 24th of August 2019
Professorat the Hochschule für Musik 'Carl-Maria-von-Weber' in Dresden, Germany, and has been lecturing at the Hochschule für Musik in Cologne and Saarbrücken for many years beforehand. He studied in Cologne, Barcelona and Karlsruhe. His students are national and international prize winners and his professorship, as a result, also includes lecturing on pedagogy and teaching methods from grass-roots level to postgraduate students. He is specialist in diagnosing and treating physiological and psychological playing problems at the piano.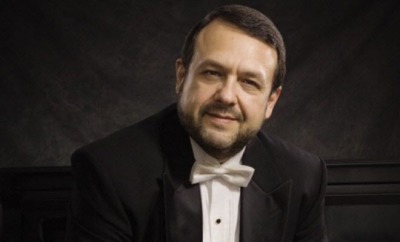 Performed in famous concert halls such as St. Petersburg Philharmonic Hall,  Chan Centre for Performing Arts (Vancouver), Theatre Bibiena (Mantova), Grand Theatre (Shenzhen), Xinghai Concert Hall (Guangzhou), just to name few. Jury member in many piano international competitions, such as Rome, Rina Sala Gallo, F. Liszt in Weimar, Sigismund Thalberg. President and Artistic Director of "Music Encore Concert Society" (Canada) , Artistic Director of Vancouver International School of Music White Rock, and Artistic Director of "World of Music and Arts Academy".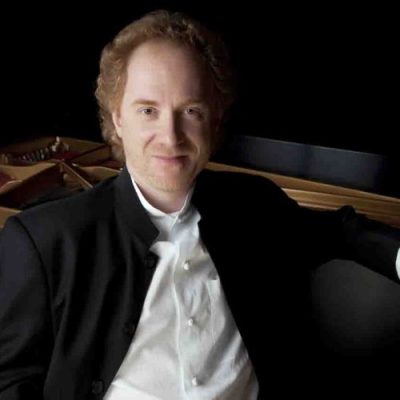 First Prize at the 1981 William Kapell International Piano Competition. His other accomplishments include first prizes at the Kosciuszko Chopin Competition and San Antonio International Keyboard Competition, and major prizes at the International Bach Competition in Memory of Glenn Gould, Busoni, Rina Sala Gallo, and Ettore Pozzoli International Piano Competitions.
He has appeared on nearly every continent as soloist and recitalist, collaborating with such eminent conductors as Dimitri Kitaenko and Valery Gergiev. Slutsky joined the faculty of the Peabody Conservatory in 1993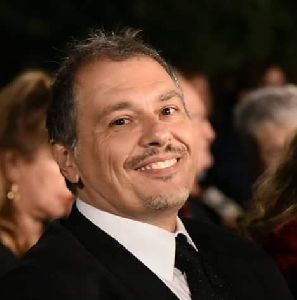 26th - 31st of August 2019
He won many national and international piano competitions, as the International Piano Competition "Maria Canals" in Barçelona, the International Piano Competition "Città di Catanzaro" and the prestigious International Piano Competition in Pretoria. He has given, as soloist and with orchestra, a series of concerts in Italy, Japan, USA, Australia, South Africa, Israel, Russia, Germany, France, England, Holland, Spain, Greece, Bulgaria, Croatia, Latvia, Sweden, Denmark, receiving excellent reviews.  Piano Professor and Director at the Conservatoire "L. Campiani" in Mantova.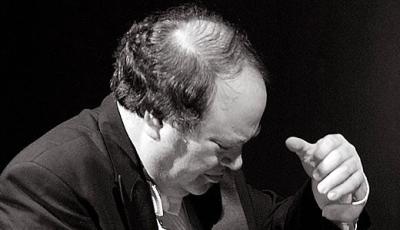 2nd - 6th of September 2019
He enjoys an international performing career which has taken him throughout the United States, Europe, Latin America and Asia. He won first prize in the Dino Ciani Competition sponsored by La Scala in Milan, a gold medal at the Queen Elisabeth Competition in Brussels, and top honors at the Warsaw Chopin, Van Cliburn, Vianna da Motta and Montreal Competitions. Professor of Piano at New York University.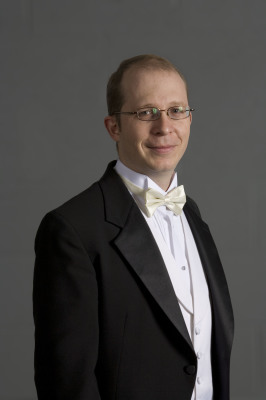 One of the most outstanding virtuosos of the former Soviet Union, busy performing schedule in Europe, China, Mexico, and the United States as a recitalist, soloist with orchestra, and on radio and television. Professor of Piano and Artist in Residence at Southern Oregon University, Artist in Residence at the University of Alaska Southeast, Artistic director of the SOU International Piano Institute, and Associate director of the Chinese-American International Piano Institute in Chengdu, China.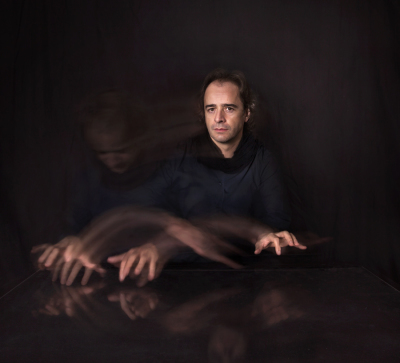 Urroz performs regularly throughout Europe, Asia and America. Founder and Artistic Director of the Mendigorría International Music Festival and the Shigeru Kawai City of Madrid Piano Competition in Spain. Piano Professor at the Alfonso X University and the Arturo Soria Conservatory, both in Madrid. President of EPTA Spain, Dr. Urroz was granted an honorary award to the best Doctoral Thesis in Arts and Humanities (UAX 2017) for his dissertation on the teaching-learning process of piano technique. Urroz has recorded piano works by Scarlatti, Sánchez Allú, Granados, Albéniz, de Falla and Mompou for IBS Classical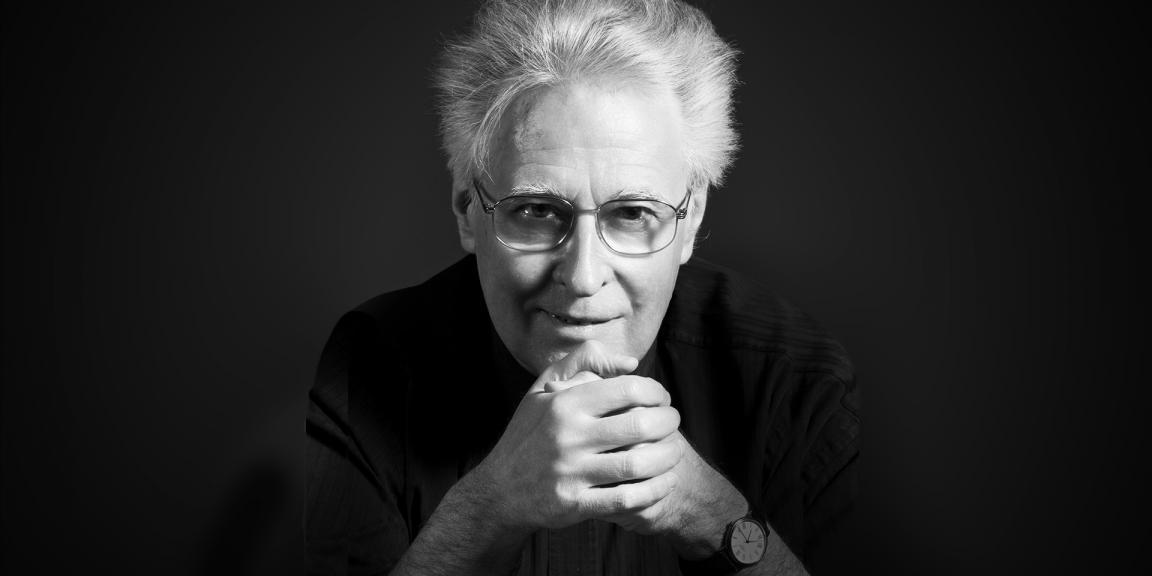 Jean-Claude Vanden Eynden
2nd - 7th of September 2019
He was only sixteen when he became a laureate of the Queen Elisabeth Competition which marked the launch of a brilliant career that has taken him to the world's finest concert halls and the most celebrated festivals. He has been invited to play with a great many symphony and chamber orchestras and as a chamber musician he has played with a number of outstanding partners. He is emeritus professor at the Royal Brussels Conservatory and teaches at the Queen Elisabeth Music Chapel.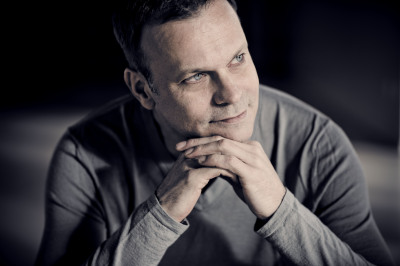 5th - 10th of August 2019
He is one of Austria's most remarkable musical personalities. He performs regularly as a conductor and pianist in music centres throughout Europe, America and Asia. 1st prize of the prestigious International Beethoven Piano Competition in Vienna. Since then, he has performed under the baton of conductors such as Claudio Abbado, Sir Yehudi Menuhin, Sir Simon Rattle and Christian Thielemann, to name just few.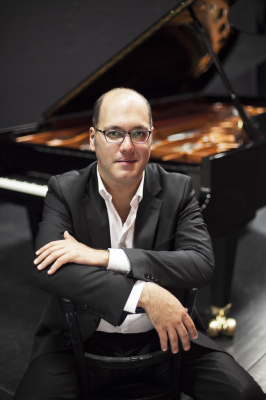 23rd - 28th of September 2019
The first prize at the Stravinsky Awards (Illinois/USA) and a concert under the baton of Yehudi Menuhin started off Wallisch's international career. Next to his concerts in the greatest halls worldwide and numerous CD recordings, he passes on his artistic knowledge and experience as professor at the Berlin University of Music (UdK Berlin). In 2012 Steinway & Sons added his name to their list of "Steinway Artists".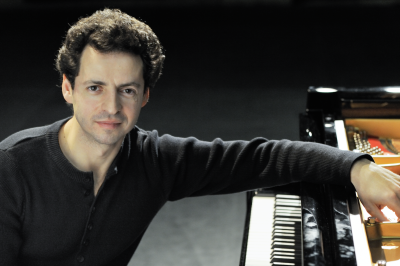 26th - 31st of August 2019
Winner of the "Jose Iturbi" International Piano Competition in Valencia and top prizewinner of some other renowned international piano competitions such as the "Vendome Prize" International Piano Competition in Cologne (the only winner) and the "3rd Hamamatsu Academy International Piano Competition" in Japan (second Prize). He  performs regularly at the major concert stages around the globe. His tours took him to almost all European countries as well as to Israel, Japan, Columbia, Mexico, Argentina and Brazil. 
In 2017 Roman Zaslavsky was appointed Professor for Piano at the University of Music and Arts in Vienna.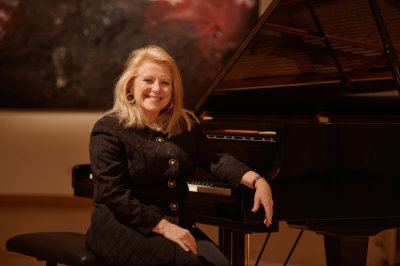 16th - 21st of September 2019
Performed in Europe, Japan, Chile, the United States and China, has given master classes in Italy, Spain, Japan, and China. Piano professor at the University of Music and Performing Arts of Vienna, and ist the author of countless piano books for young pianists. Specialized in 2 piano and 4 hands piano literature, internationally known for her passionate, energized and successful teaching. The essence of her pianistic work is the understanding of the connection between body, movement and sound coupled with the deep emotional and intellectual involvement with music. Crucial is the the development of one's own potential, the recognition of one's own individuality as an artist, and taking on responsibility of one's own life as a musician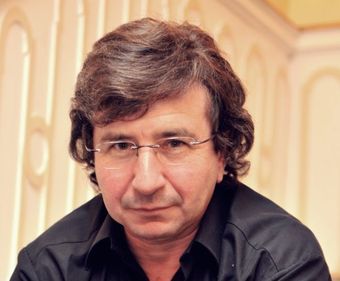 23rd - 28th of September 2019
Winner of international competitions, he is professor and dean of piano department at Dresden's Hochschule Carl Maria von Weber. He is on the adjudicating panel of the Anton Rubinstein International Piano competition