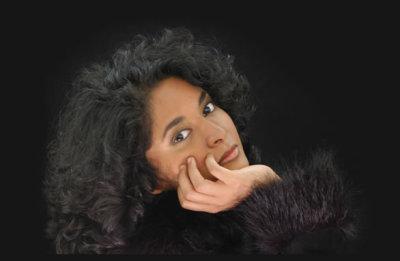 Sheila Arnold's worldwide concert career was launched with outstanding successes at international competitions: the Salzburg Mozart Competition and the Concours Clara Haskil. She has played in many of the great concert halls of Europe. She has also toured the Near and Far East and the United States.
In 2006 she received a professorship at the Musikhochschule Cologne.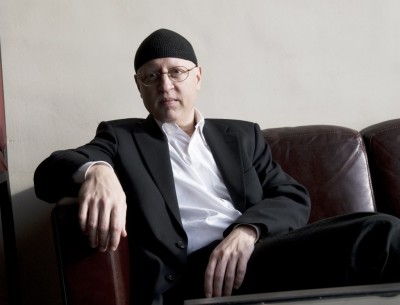 Winner of the Senigallia International Piano Competition, of the Deutscher Musikwettbewerb and of the International Bösendorfer Competition, Stefan Arnold has performed in many of the world's major concert hall. 2004 Arnold was appointed professor for piano at the Universität für Musik und darstellende Kunst, Wien. 2015 he additionelly got a professorship at Hochschule Hanns Eisler, Berlin.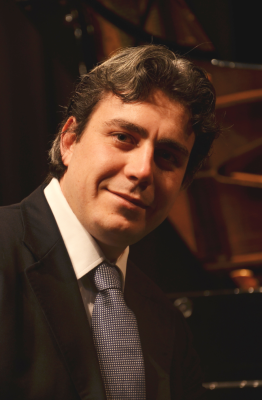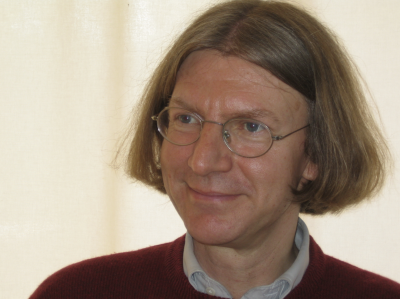 Piano Professor at the University of Music and Performing Arts in Munich and in addition at the University Mozarteum Salzburg. Recitals in Germany and other countries followed, as well as recordings. He taught master classes in Germany, Austria, Spain, Japan and China and also for the Asia-Europe Academy of Music. He is a member of the jury in international competitions.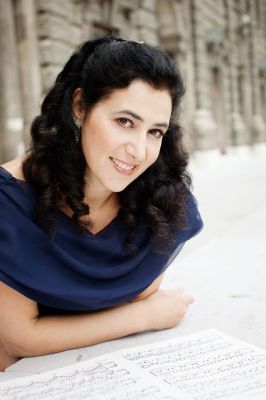 Winner of the "Lisenko" Piano Competition, Gold Medal at the Vladimir and Regina Horowitz Competition and at the International Piano Competition "Pierre Lantier" in Paris. She has appeared as soloist with a number of orchestras in Europe, Canada, USA and Japan and produced chamber music recordings for EMI and Ars Musici. She also teaches at the Academy for Music and Theatre in Munich, the Conservatory Feldkirch (Austria) and the Music University of Graz.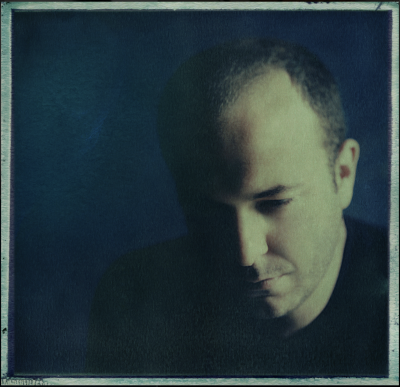 He has won the New Talents (Genoa, 2002) and the Orpheus (Zurich, 2003) competitions and has received the Honorary Mention Award of the Seventh International Web Concert Hall (USA, 2005). Fabrizio Chiovetta regularly gives concerts across Europe, North America, the Middle East ans Asia both in recitals and chamber music. Piano Professor at the Geneva University of Music (Haute école de musique de Genève)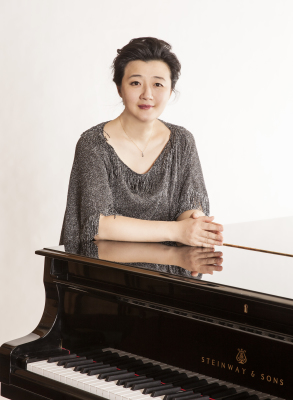 She first appeared on the international piano music scene when she won prizes at high-profile competitions such as Kapell, Epinal, Busoni and Viotti. Hie-Yon Choi has been since performing with prestigious orchestras of Europe, US and Korea. Founding member of the of the Seoul National University and has been on the comittee of the since 2010. In 1999 Hie-Yon joined the piano faculty at the Seoul National University as the youngest professor in its history.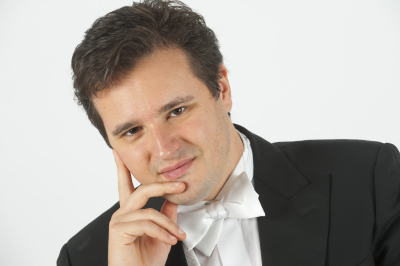 Tommaso Cogato played in all the major festivals around the world. 
Among the internationally renowned artists he has played, we remember cellists Robert Cohen and Andres Diaz. Pianist with a broad repertoire, he has to his credit an important chamber music and teaching activities; he taught at the Academy of Orchestral Studies of Barenboim-Said Foundation. He holds master classes at major international institutions and is often invited into the prestigious international piano competition juries.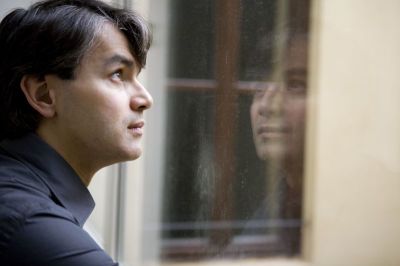 After receiving the Critics' Prize at the Tchaikovsky Competition in Moscow (1990), Pietro De Maria won First Prize in other prestigious international piano competitions, such as the Dino Ciani - Teatro La Scala in Milan (1990), the Géza Anda in Zurich (1994), and the Mendelssohn Award in Hamburg (1997).
An active concert pianist, he has played as soloist with the best known orchestras. He is professor at the Mozarteum University in Salzburg.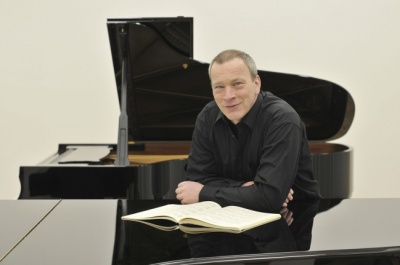 He was the top-ranking pianist at the 1986 Artur Rubinstein Competition in Tel Aviv (he was awarded the 2nd prize, the 1st being declared void), and was awarded 2nd prize at the 1986 Gina Bachauer International Piano Competition and 3rd prizes at the 1985 Sydney Competition and the 1987 ARD Competition in Munich. Duis had his discographical debut for EMI, and has performed internationally since.
He was the rector of the Hochschule des Saarlandes für Musik und Theater until 2012, and is a musical ambassador for the Goethe-Institut.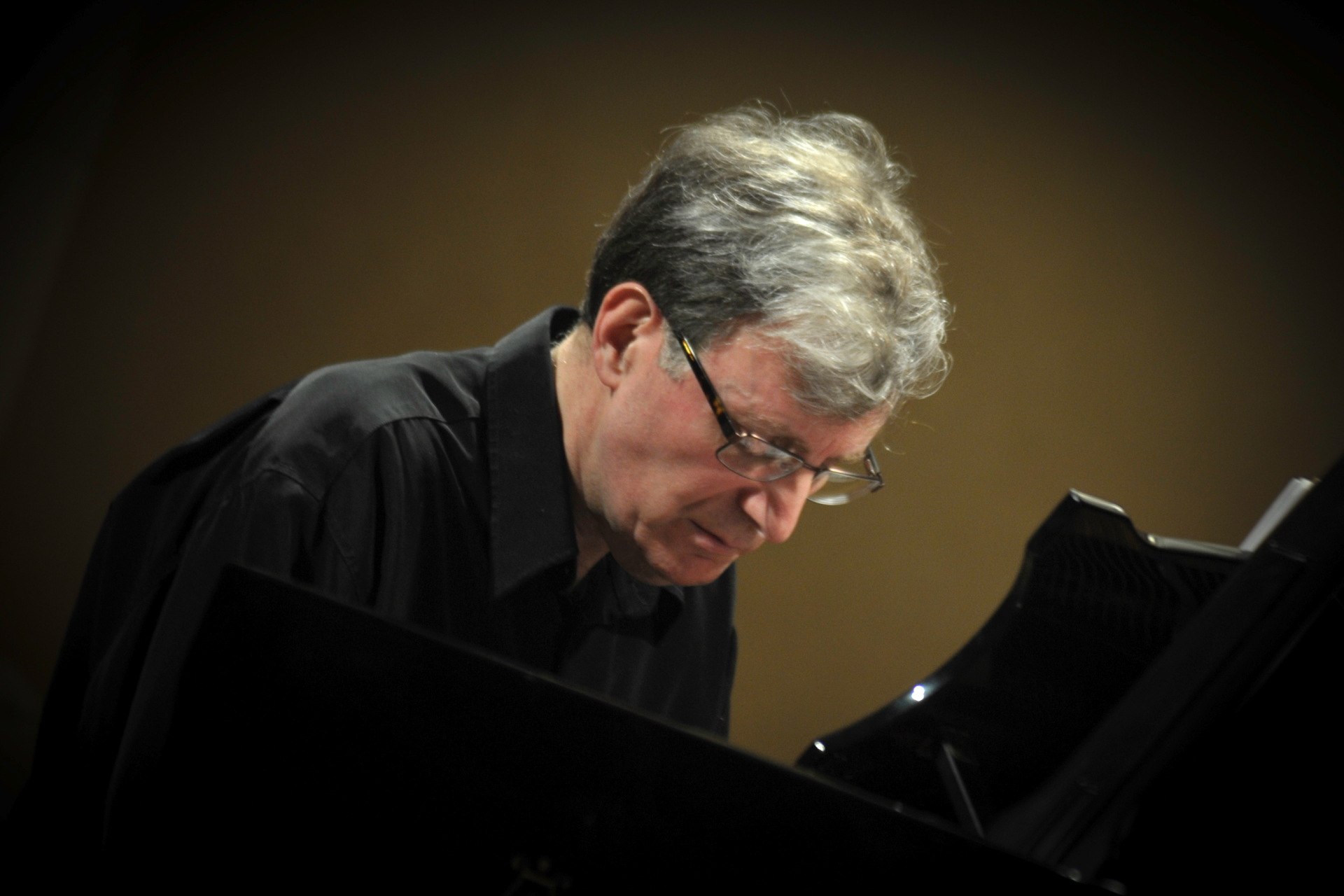 Winner of high distinctions for several of his 20 recordings on CDs. Professor at the Conservatoire à Rayonnement Régional (CRR) in Paris, at the Conservatoire National Supérier de Musique (CNSM) in Lyon and at the Schola Cantorum of Paris. Masterclasses in Japan, Korea, China, Taiwan, Spain and France.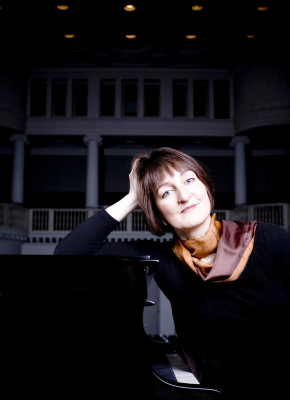 First prize winner of the Clara Haskil Competition and of the Géza Anda Competition, also winner at the Toronto Bach Competition and at Belgium's Concours Reine Elisabeth. Member of the Linos Ensemble, in 1989 she embarked on her successful teaching career at the Hochschule für Musik und Theater in Hanover. In 1998 the Musikhochschule Lübeck invited her to join its staff. She has chaired the European Piano Competition at Bremen since 2007 and is in addition a member of the artistic organising committee.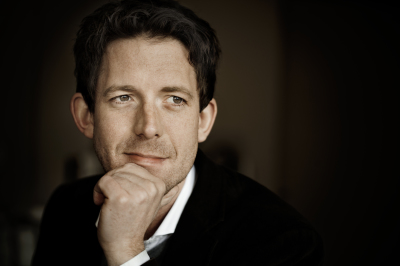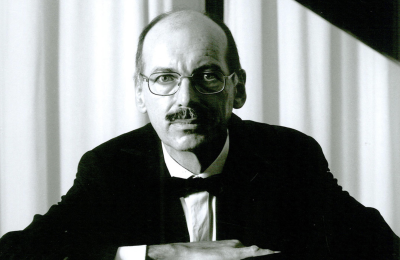 Silver medal at the renowned piano competition in Geneva. His intense concert career has taken him throughout Europe, Middle East, North America and China. Professor at the Folkwang University of Essen, regularly gives masterclasses worldwide. He is juror at national and international competitions.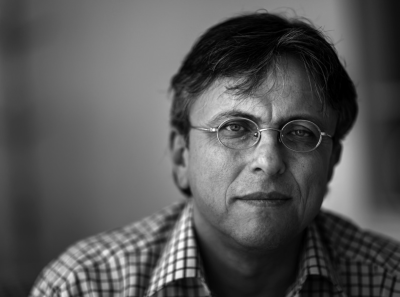 Prizewinner of several international piano competitions, as in Senigallia, Milano, Vienna. Concertized in Europe, South America, Asia, South Africa and Australia, and with many famous orchestras. P Professor at the Hochschule für Musik und Tanz of Köln and Sommerakademie Universität Mozarteum of Salzburg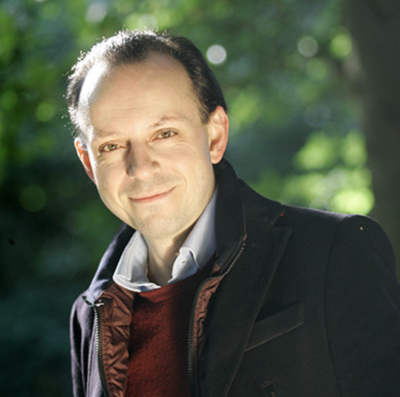 Paolo Giacometti performs all over the world as a soloist and as a chamber musician, both on period and on modern instruments.
He has won many prizes at both national and international competitions. and has played with renowned orchestras under distinguished conductors. Paolo Giacometti is also a dedicated piano professor at the Robert Schumann Musikhochschule Düsseldorf.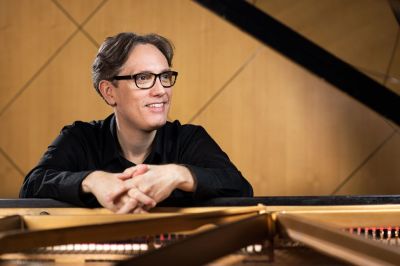 Axel Gremmelspacher performs as a soloist and chamber musician in various settings, especially with violist Julia Rebekka Adler-Mai, and as a member of trio Eusebius. Axel Gremmelspacher has been teaching at Musikhochschule Trossingen since 2005. In October 2010, he was appointed Professor of Piano at the Hochschule für Musik und Darstellende Kunst, Frankfurt.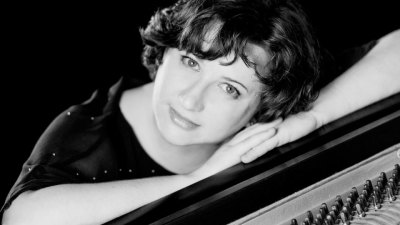 1st prize and the Princess Mary Gold Medal at the Leeds International Piano Competition, her resume includes 1st prize of William Kapell International Piano Competition, Maj Lind Helsinki International Piano Competition, Tivoli Piano Competition, Isang Yun International Piano Competition, San Marino Piano Competition, winner of Busoni Competition and prize winner of Marguerite Long Piano Competition. She performed all over the globe and attended as jury member International Piano Competitions in Italy, Serbia, France, Greece, USA. Piano Professor at the Royal College of Music in London.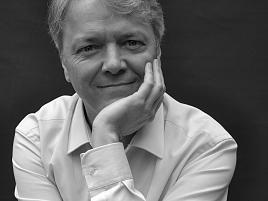 In 1981 he won the 1981 Folkwang Competition. Thomas Günther founded the Internationalen Rotary-Klavierwettbewerb (International Rotary Piano Competition), which he is Artistic Director. Concerts and masterclasses in China, Russia and South America, since 2007 Thomas Günther is Professor of Piano at the Folkwang Hochschule in Essen. ECHO KLASSIK AWARD 2017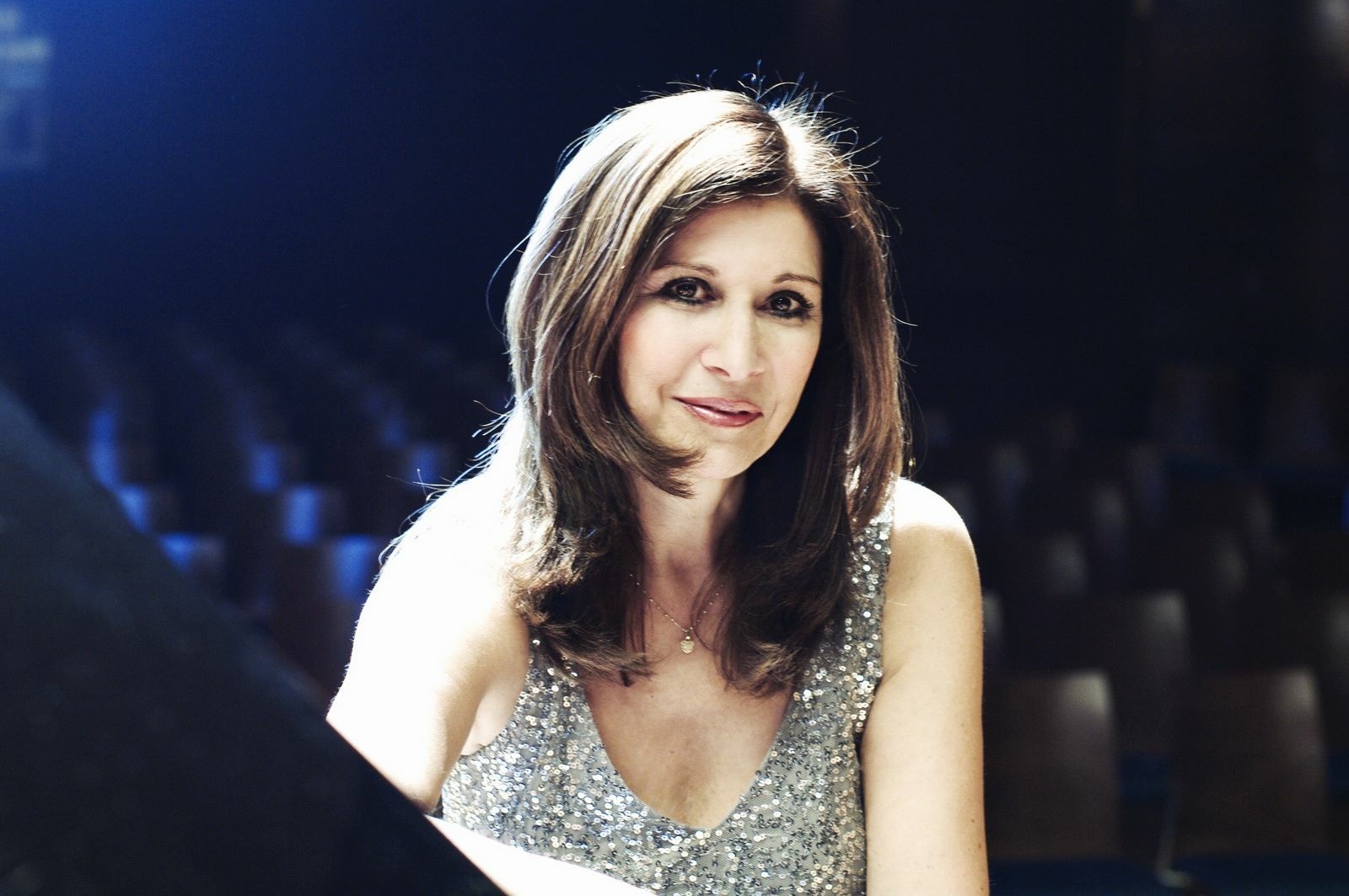 for pre-college and college students
2nd - 5th of July

Professor at the Hochschule für Musik und Darstellende Frankfurt,  she was assistant professor of Maria Curcio in London, who was one of the prominent pupils of Arthur Schnabel. Masterclasses at big festivals like Kissinger Sommer, where she both performed and taught. She has performed on many illustrious platforms including the Ludwigsburger Schlossfestspielen, the Kissinger Sommer, Frankfurt Alte Oper, Munich Gasteig, the Queen Elizabeth Hall in London, Berliner Schauspielhaus and in many other locations. Concert tours in Switzerland, USA, Holland, Spain, Canada, Australia and South Africa.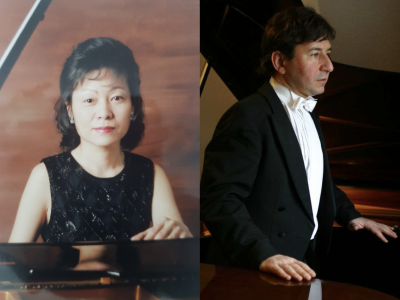 Young-Lan Han &

Arkadi Zenziper
Youngran Han is winner of the Senigallia and Viotti International Music Competitions. She performed in Germany, Italy, France, Ireland, Greece, Austria, and is professor at Yonsei University. 

Arkadi Zenziper is winner of international competitions, professor and dean of piano department at Dresden's Hochschule Carl Maria von Weber. He is on the adjudicating panel of the Anton Rubinstein International Piano competition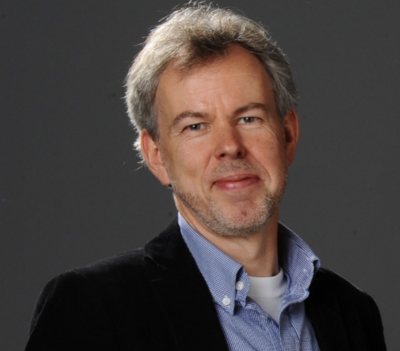 Successes in international competitions, notably at the International Beethoven Competition in Vienna in 1989, launched Michael Hauber on a career that has taken him all over Europe, as well as to North and South America and Asia. His piano trio "Trio Opus 8", founded in 1986 became internationally known after winning the Mendelssohn Competition in Berlin and the International Chambermusic Competition in Trieste. Michael Hauber is Professor of Piano at the Stuttgart University of Music and Performing Arts.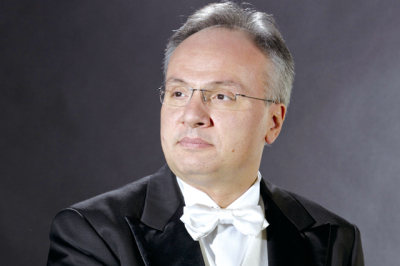 Top prize winner at the 'Gina Bachauer' International Piano Competition and Second Prize and the Special Fauré Prize at the New Orleans International Piano Competition. Many of his pupils have won national and international prizes.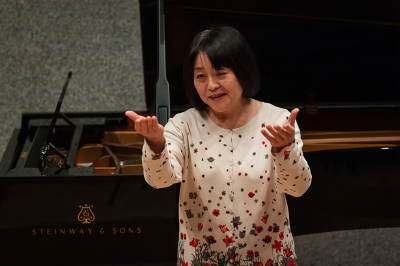 Second prize (first not assigned) at the age of 18 in the "F. Busoni" International Piano Competition. Professor at the "Universität für Musik" in Graz, now she is head of the Piano Department.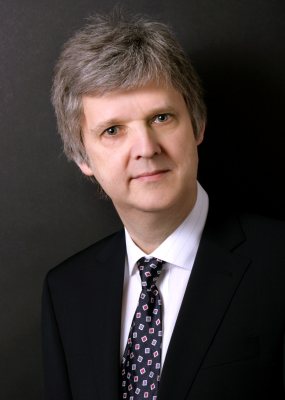 Winner of the "International Maria Canals Competition", he performed numerous concerts in many places and countries as soloist, chamber music partner and with more then 50 symphony orchestras. He is professor for piano at the "University of Music Carl Maria von Weber" in Dresden.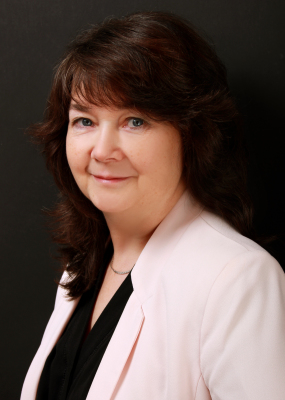 First prize and gold medal at the IV. International Piano Duo Competition in Jesenik (1984) and Third prize at the International Piano Duo Competition in Marsala (1990). She played as soloist all around the world. Piano professor at the "University of Music Carl Maria von Weber" in Dresden, Germany since 1993.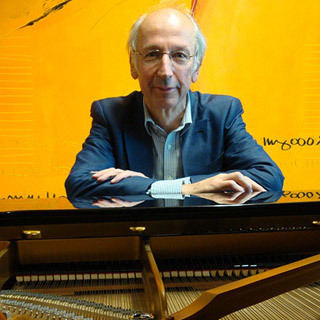 Professor at the Academy for Music and Theatre Munich and Mozarteum Salzburg, he has been on the jury of competitions including the Maria Canals in Barcelona, Concorso pianistico in Senigallia in Italy, EPTA International Piano Competition in Croatia and the competition for young pianists in Arhus in Denmark. Chairman of the piano department at the Mozarteum Salzburg.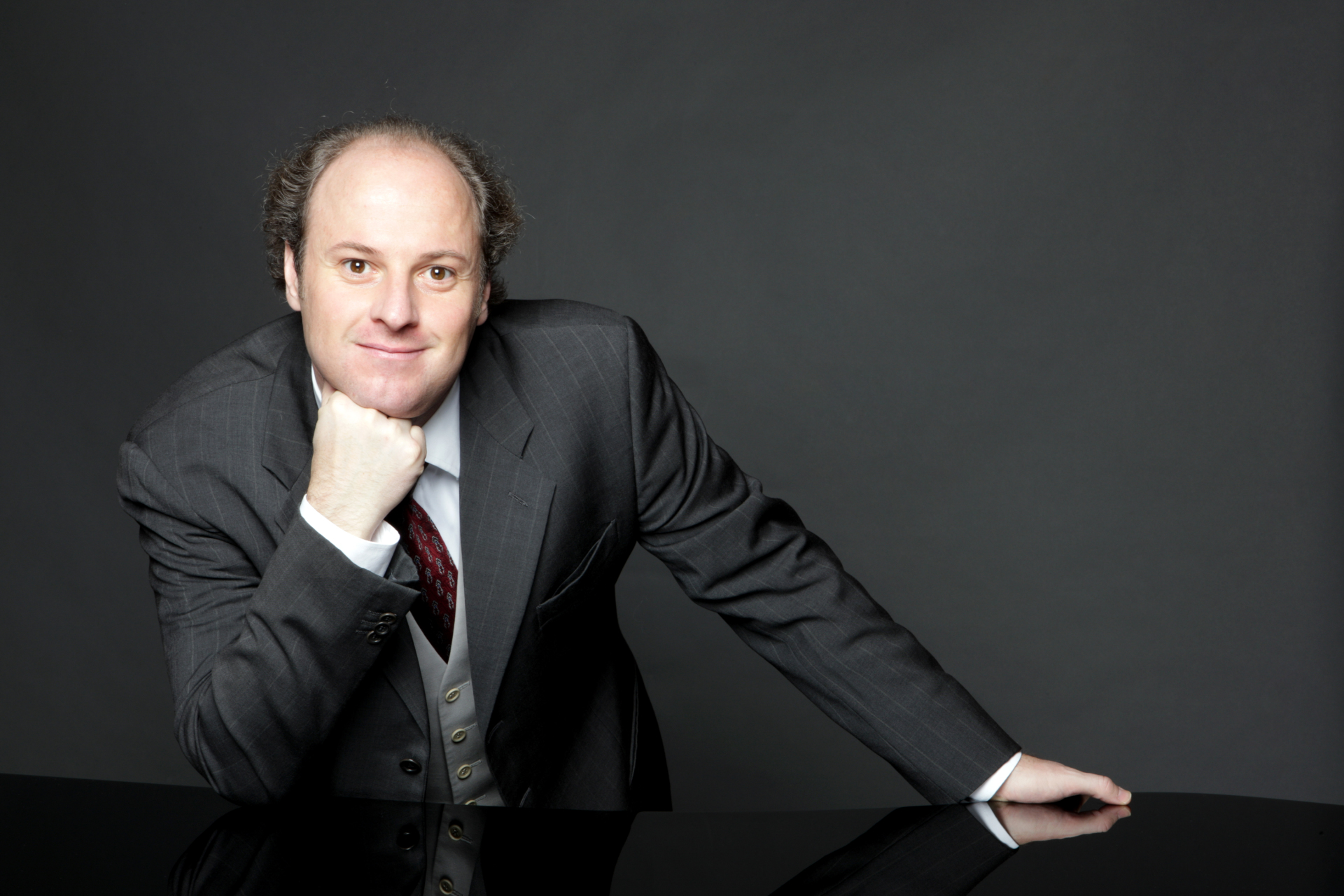 First and second prizes in the international competitions of Senigallia, Hamamatsu, Peking and Paris. He has performed in important festivals and in famous halls throughout America, Asia and Europe. Professor of piano at the Hochschule für Musik und Darstellende Kunst, Frankfurt.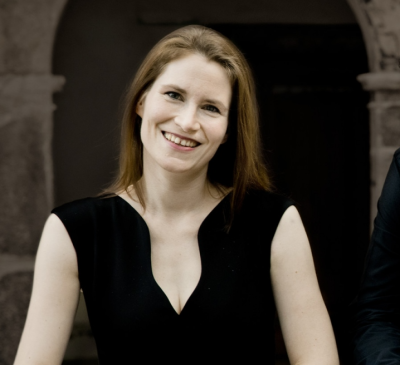 Laureate at the Pantcho Vladigérov International Competition in Bulgaria. As a chamber musician, she performed with various well-known ensembles, as the Northwest German Philharmonic and the MusikFabrik Köln. Since 2005 she has been teaching at the Folkwang Hochschule. She is the founder of the Morgenstern Trio leading concert tours through the whole world.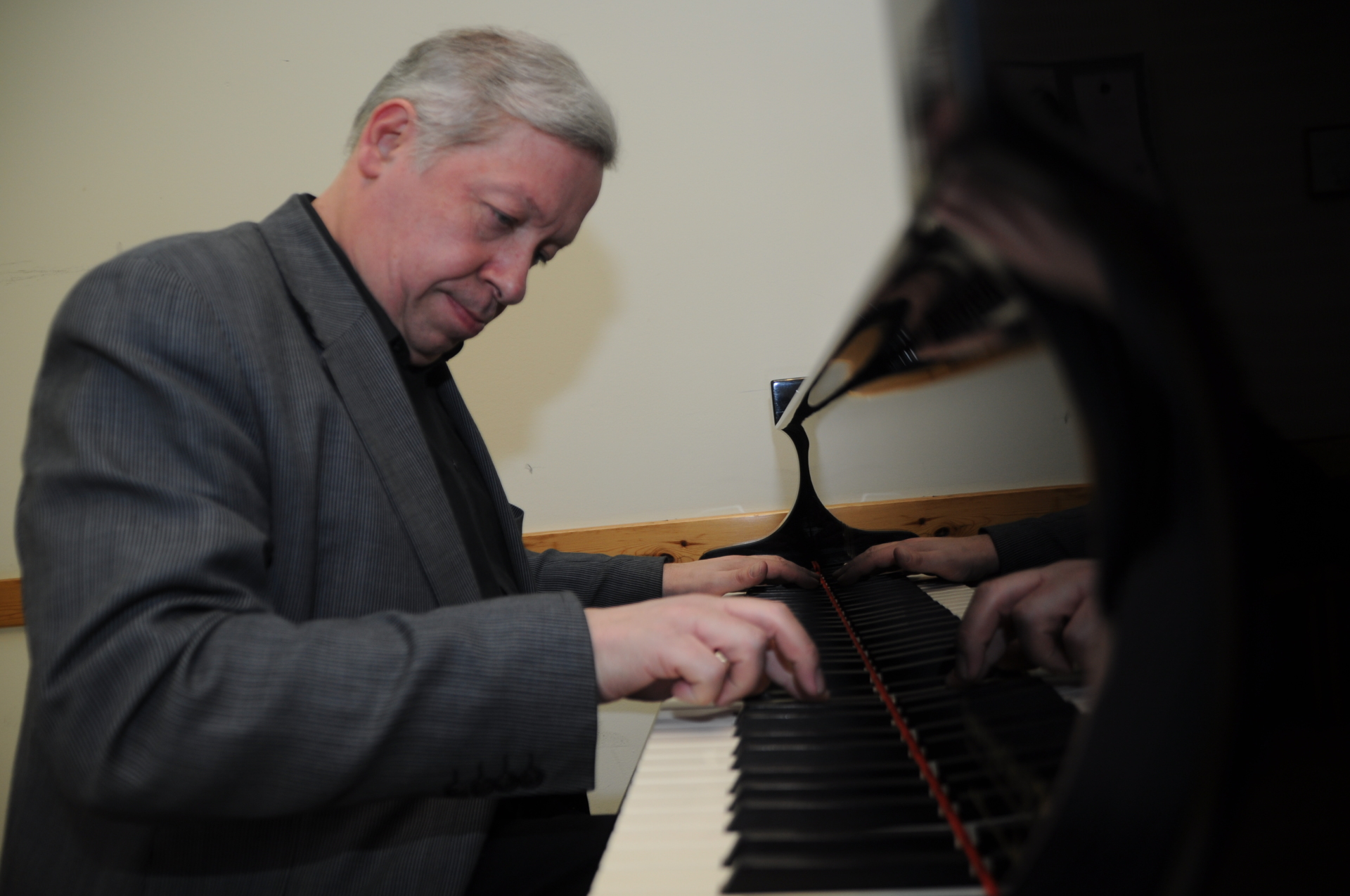 Jury member at numerous international competitions, h
is concert activity includes work in Europe, America, China and Japan. 
He has been a professor at the University of Music and Performing Arts in Vienna since 1993 and was appointed university professor and head of the university's conducting institute. Kreuzberger is head of a class for piano performance majors at the Konservatorium Wien Private University.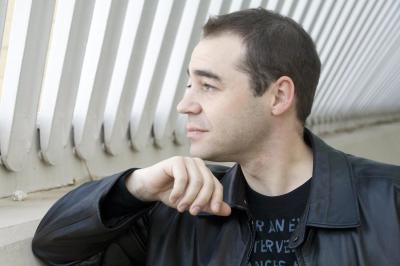 He performed in Italy, France, the Netherlands, Germany, Russia, Turkey, United States, China and Spain. Founder and Artistic Director of the Campillos International Piano Competition. Faculty member of the José Iturbi Conservatory in Valencia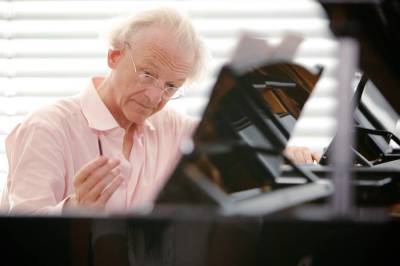 He performed with the Vienna Philharmonic, Vienna Symphony, Camerata Academica Salzburg, Berliner Sinfonie- Orchester, Münchener Philharmoniker, SWF-Orchestra, Bamberger Symphoniker, Gulbenkian Orchestra Lisbon, Lithuanian Chamber Orchestra, Tokyo Philharmonic Orchestra, NHK-Orchestra, etc. Jury member in the most prestigious competitions in Europe, USA, Japan and Russia, such as the Tchaikovsky Competition Moscow and Chair of the Piano Division International Mozart Competition Salzburg. Honorary Member of the University Mozarteum in Salzburg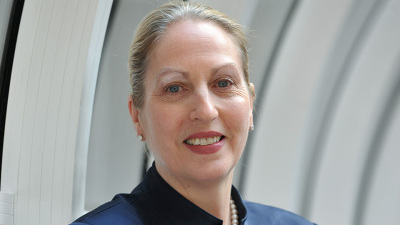 Vanessa Latarche's concert career has taken her to Europe, the USA and the Far East. She frequently travels to give masterclasses, to such institutions as Moscow Tchaikovsky Conservatory, Hong Kong Academy, Shanghai Conservatory, Beijing Central Conservatory, Nanyang Academy, Singapore, Tokyo, Seoul, etc…Since September 2005, she has been Head of Keyboard at the Royal College of Music, having been previously a professor of piano at the Royal Academy of Music for 14 years, where she was made an Honorary Associate in 1997.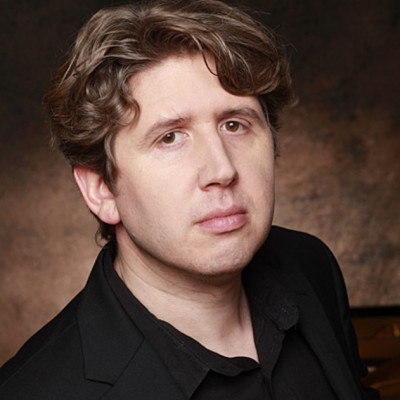 He has performed to an equal extent as soloist and chamber musician, whereby his main interest in both areas is New Music. Has collaborated closely with the composers Friedrich Goldmann, Mathias Spahlinger and Arnulf Herrmann, Björn Lehmann has been a professor at the Universität der Künste Berlin since 2011. He gives master courses on a regular basis in Germany, France, Switzerland, Japan and South Korea.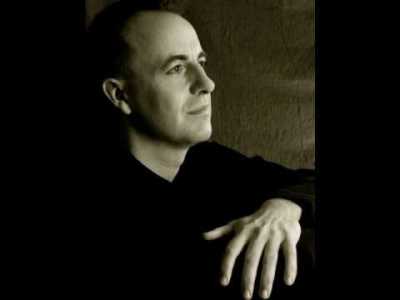 Wolfram​
Schmitt-Leonardy
Wolfram Schmitt-Leonardy who is currently Professor at the University of Music and Performing Arts Mannheim, is one of the leading pianists of his generation. Since he was a child he has been winning an impressing amount of top-prizes in international piano competitions throughout the world. His students have won numerous first prizes in international and european piano competitions. Since 2007 Wolfram Schmitt-Leonardy is also teaching at the prestigious "École Normale de Musique de Paris Alfred Cortot" in Paris.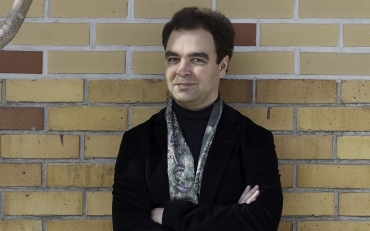 Numerous awards at international piano competitions attest to his artistic position: Viotti (Vercelli), Beethoven (Vienna), Schubert (Dortmund), Mozart (Salzburg), Leeds, Rina Sala Gallo (Monza), Deutscher Musikwettbewerb, Deutscher Hochschulwettbewerb - to mention only the most important. He taught at the Musikhochschule Lübeck and held a visiting professorship at the Hochschule für Musik FRANZ LISZT. In 2008, he was called as a professor at the Musikhochschule in Cologne. Considered one of the most distinguished and versatile German pianists of his generation.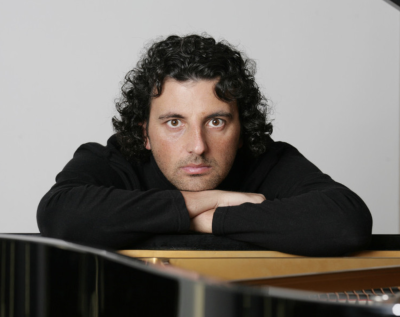 As a soloist, recitalist and chamber musician Mr. Mainolfi has performed throughout Germany, Italy, France, Switzerland, England, Holland, Sweden, Norway, Belgium, Denmark, South Africa and the United States. He records for the label Ducale, Lyra Classica, Claves Records and for Deutschland Radio, DRS, Rai 3, Radio Espace 2. He is regularly invited to join the jury of national and international music competitions. He is  currently Professor at the "F. Bonporti" Conservatory in Trento and at the Hochschule für Musik di Norimberga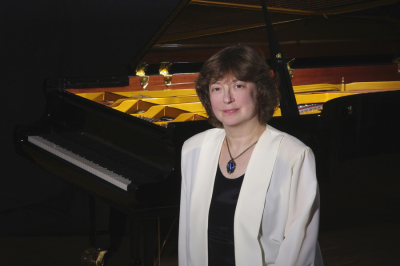 Prize- winner of the important international competitions in Oslo, Warsaw (Chopin Competition), Sydney and 1st prize at the ARD Competition Munich. Jury member of international piano competitions in China, Italy, Japan, Poland, etc...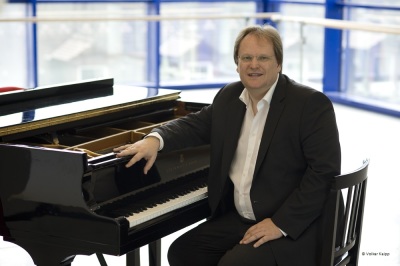 He has made appearances with more than 30 orchestras world-wide and played with noteworthy chamber music partners such as Ulf Hoelscher und Wanda Wilkomirska. Professor at Mannheim University of Music and Performing Arts. As the youngest rector in Germany he stands at the helm of the Mannheim Hochschule since 1997. His students won many prizes in important national and international competitions including the ARD-competition in Munich.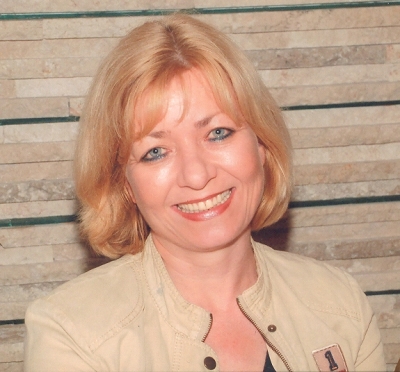 She performed with many renowned orchestras, such as the London Symphony Orchestra, Amsterdam Philharmonic and the Munich Philharmonic and played all over Europe, as well as the USA, Canada and the Far East. She recorded for radio and TV stations in Germany and abroad. With Maria Kliegel she released on Naxos Records the complete sonatas for piano and violoncello of Schubert, Schumann, Mendelssohn-Bartholdy and Brahms. Since 1990, Kristin Merscher is professor of piano at the University of Music Saarland, Germany.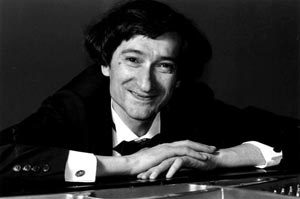 Second prize in the Prague Spring International Piano Competition and third prize at the Viotti International Piano Competition in Vercelli. First prize in the Rome International Music Tournament. Since 2008, Serguei Milstein is piano professor at the Geneva Conservatory of Music.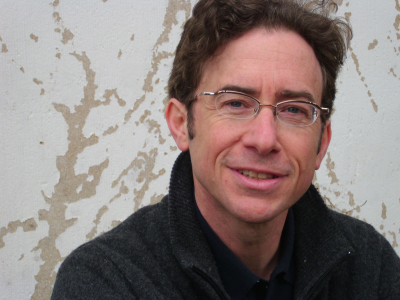 Pianist and composer, Gilead Mishory performs solo, with orchestras and with renowned chamber music partners in Europe, the United States, Japan, Korea and Israel. Numerous CDs and radio-recordings. Since 2000 Gilead Mishory is senior professor at the renowned University of Music in Freiburg and is regularly invited to give masterclasses all over the world.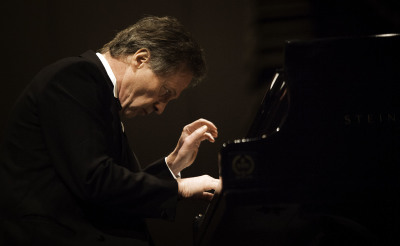 He plays regularly in most European countries and musical centers such as Hamburg, Rotterdam, Brussels, Venice, Rome, Madrid, Caracas, Sofia etc.,International piano competitions in Brussels, Rome, Messina, Caltanissetta,Vibo Valentia, Sofia, San Sebastian, Jaen ect. have invited him to serve on the jury. Ralf Nattkemper is also much in demand as a teacher. He has held masterclasses in Brussels, Venice, Rotterdam, Lausanne, Girona, Lisbon, Madrid and Sofia and has a piano class at the Musikhochschule Hamburg.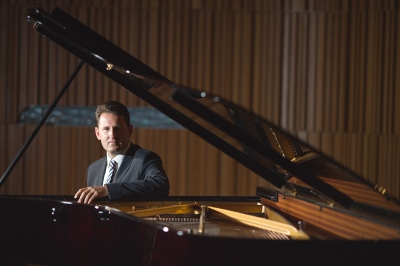 Winner of numerous awards and recipient of several major scholarships. He is sought after as a recitalist and chamber musician and the founding member of the Prague Piano Trio. His performances have taken him on major international concert stages and he has performed on tours and festivals throughout the USA, Argentina, Brazil, South Africa, India, Spain, Germany, Italy, France, Czech Republic and others. Currently he is Gastprofessor of piano at the Universität für Musik und darstellende Kunst Graz in Austria and holds a full time teaching position at Prague Conservatoire.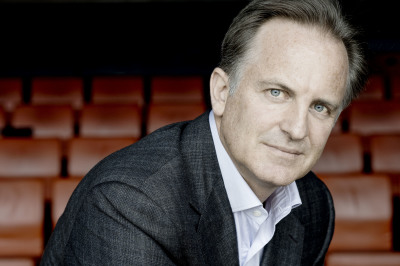 He has won awards in Japan, Italy, Austria and in his native Chile. He has also served as a member of the jury on several piano competitions such as the 2009 Bonn Beethoven Competition and the 2010 Scottish International Piano Competition. He is a professor for piano at the Detmold Academy of Music and since 2009 artistic director of the Detmolder Kammerorchester.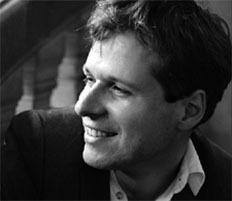 Faculty at Musikakademie Kassel, he held teaching positions at the Hochschule für Musik Detmold, Hochschule für Künste Bremen and gave Masterclasses in Europe and Asia.
Regular appearances as a concert soloist and chamber musician in Germany and abroad. His playing has been featured in various radio productions and recordings, including a highly acclaimed cd with variations of Mendelssohn, Brahms and Beethoven.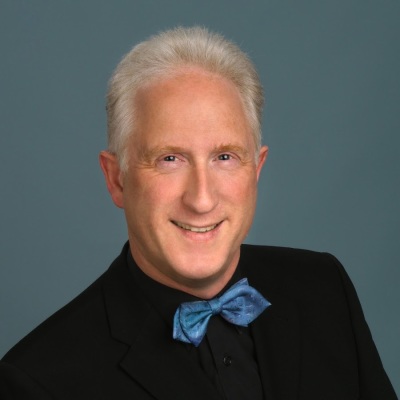 Prizes winner of the Busoni Competition, the ARD Competition, the Gina Bachauer Competition, the Concours Reine Elisabeth and Tchaikovsky Piano Competition. Professor at the Mozarteum University of Salzburg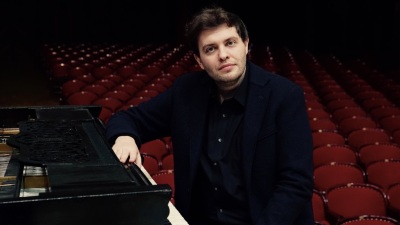 Winner of the International Chopin Piano Competition in Hannover, he received also the distinction "Medalla per Unanimitat" at the International Maria Canals Piano Competition in Barcelona. Hubert Rutkowski is a founder and President of the Theodor Leschetizky Music Society in Warsaw. He is also the Artistic Director of both Chopin Society in Hamburg-Sachsenwald and German Polish Music Piano Competition in Hamburg. Professor at the Hochschule für Musik und Theater in Hamburg and at the Hochschule für Künste in Bremen.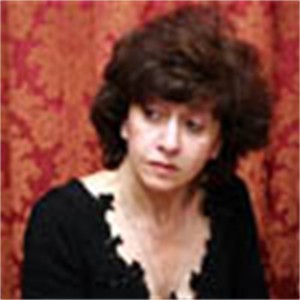 Tatiana Sarkissova is among the most distinguished exponents of the Moscow school of piano playing. After graduating Gnessins Music School she was studying at the Moscow Conservatoire with one of the most eminent pianists and music pedagogues, Dmitri Bashkirov. She toured Russia, Eastern and Western Europe, as well as USA. Tatiana Sarkissova is in a constant demand as a teacher and has been Professor of Piano at the Royal Academy of Music in London since 1993.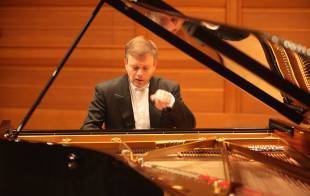 First Prize at the 19th D'Angelo International Artist Competition in Erie (Pennsylvania,USA), he is laureate of famous International Piano Competitions in Europe : Porto (1998,1 prize). Géza Anda (Zürich ,2000,3rd prize), World Piano Competition in London (2002,3rd prize). Since 1999 he has been teacher at piano faculty of the Moscow State Conservatory, since 2009 has its own class at the Conservatoire.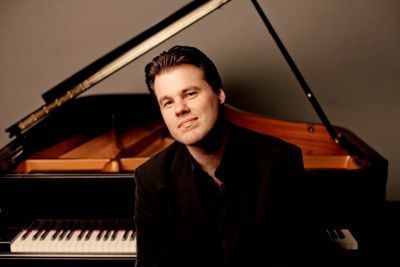 First prize and the audience prize in the 1st International Beethoven Competition Bonn, second prize and the audience prize at the Géza Anda Competition. Henri Sigfridsson has been appointed as a professor in Essen Folkwang University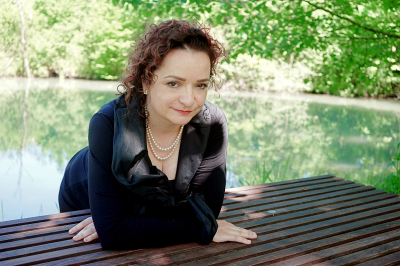 Pianist Lisa Smirnova is one of the most remarkable artistic personalities performing today. She has regularly appeared in the US, Europe and Asia and has performed with renowned conductors such as Manfred Honeck, Ivor Bolton, Carlos Kalmar, Andrey Boreyko and Andres Mustonen. Lisa Smirnova is Piano Professor at the Robert Schumann Hochschule of Dusseldorf.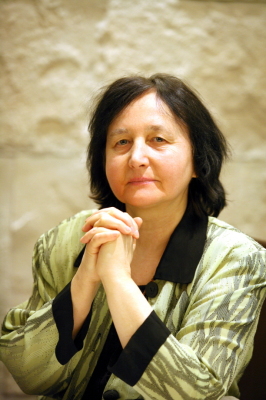 First prize of the Johann Sebastian Bach International Piano Competition in Washington D.C. She is also the recipient of the Boston Symphony's Jackson Prize for Modern Music and Italy's Ettore Pozzoli Prize. She has given recitals, concerts with orchestra, chamber music concerts, performed in festivals, played on radio and television, and made recordings in most European countries, and in the former Soviet Union, Canada, the United States, Israel, Japan, South Korea and Brasil. Sontraud Speidel is currently Professor of Piano at the Music University of Karlsruhe, Germany, where she is head of the Keyboard Department and head of the Department for Advanced Studies.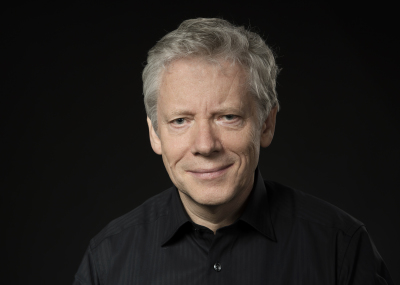 Four years of life and cultural encounter as a young student in Korea, Taiwan
and China have profoundly influenced his way of teaching piano. The highly
disciplined and respectful approach to art on one side and the search for individual creativity on the other has always led to inspiring ideas. Consequently he is teaching many students from Asia, in particular Chinese, with whom he shares a common language. Since 1983 Andreas Stier is teaching at the Hochschule für Musik und Theater Hamburg. Twice a year he is engaged in piano master courses for Japanese students and teachers at the Alfred Schnittke Akademie International in Hamburg.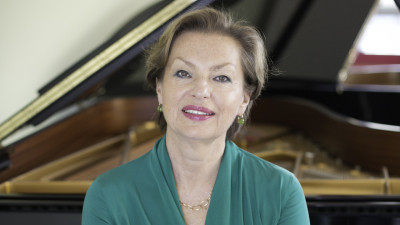 Professor at the Robert Schumann Hochschule of Düsseldorf and leads the training centre for highly talented children at the Schumann Junior School. Many of her students have gone on to win first prizes at renowned piano competitions, including Severin von Eckardstein (ARD Competition, Munich; Queen Elisabeth Competition, Brussels; International Competition, Leeds) and the internationally successful Russian pianist Nikolai Tokarev. Other students of hers have won prizes in the Leipzig International Bach Competition, Ettlingen International Competition for Young Pianists, and the International Franz Liszt Piano Competition, Weimar.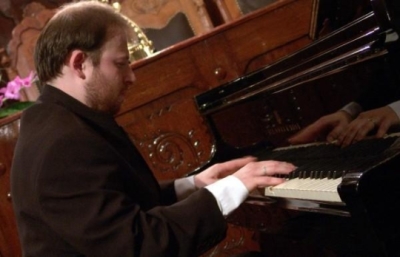 Isaac István Székely is an internationally known pianist and pedagogue. He is a professor at the International Music Festival of Valencia. He is also a member of the Arensky Piano Quartet.
As a teacher he is considered to be a refined pedagogue by many of his peers. His students have been hugely successful in their own careers, concerts, and international competitions.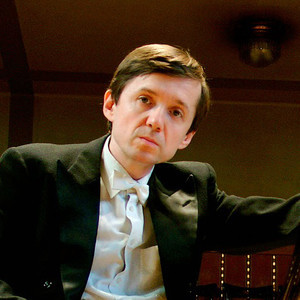 He has been a prizewinner at many international piano and chamber music competitions, including Leeds, Brussels, Montreal, Terni and Budapest. Juror in major music competitions and professor at the Hochschule für Musik "Franz Liszt" of Weimar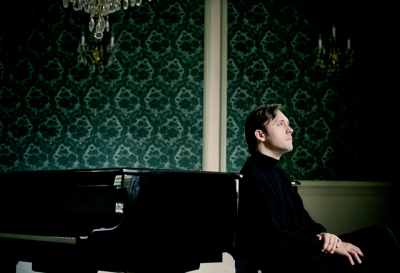 Orchestral debut at the Barbican in London in 1997. Since then he has appeared at leading concert halls across the world. In addition to his solo activities Demanded as a chamber musician and lieder pianist, he was the last partner of the legendary baritone Hermann Prey. He is Professor of Piano at the Musikhochschule Carl Maria von Weber in Dresden was accorded Associateship of the Royal Academy of Music in London in May 2015.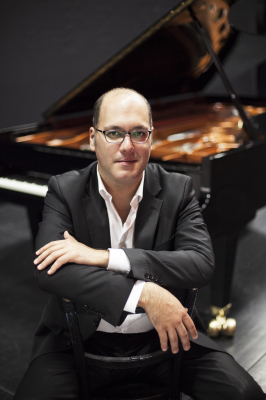 The first prize at the Stravinsky Awards (Illinois/USA) and a concert under the baton of Yehudi Menuhin started off Wallisch's international career. Next to his concerts in the greatest halls worldwide and numerous CD recordings, he passes on his artistic knowledge and experience as professor at the Berlin University of Music (UdK Berlin). In 2012 Steinway & Sons added his name to their list of "Steinway Artists".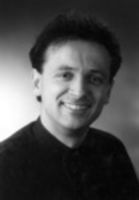 Eike Wernhard is a professor of piano at the Frankfurt University of Music and Performing Arts, was previously a lecturer in piano and piano methodology at the Academy of Music in Darmstadt and has a long artistic and pedagogical experience. He has also appeared as a music writer, has written articles on reference works and published a monograph on Clara Haskil.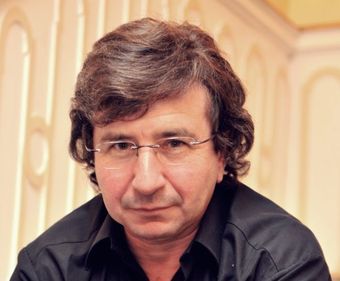 Winner of international competitions, he is professor and dean of piano department at Dresden's Hochschule Carl Maria von Weber. He is on the adjudicating panel of the Anton Rubinstein International Piano competition