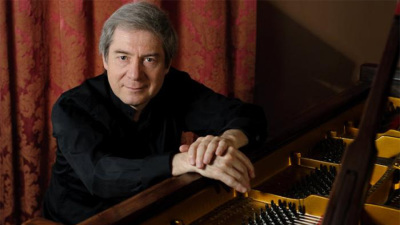 29th of July - 3rd of August 2019
Juror for International Piano Competitions, including Leeds, Chopin (Warsaw), Van Cliburn, Santander, Beethoven (Vienna), Tchaikovsky (Moscow). He has performed with the most important orchestras and conductors of the world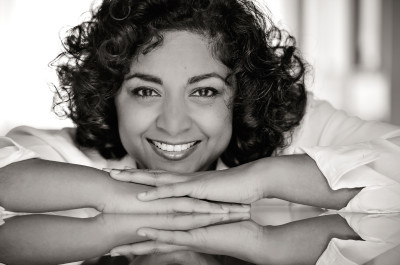 Sheila Arnold's worldwide concert career was launched with outstanding successes at international competitions: the Salzburg Mozart Competition and the Concours Clara Haskil. She has played in many of the great concert halls of Europe. She has also toured the Near and Far East and the United States.
In 2006 she received a professorship at the Musikhochschule Cologne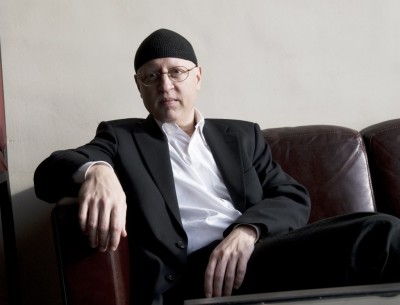 Winner of the Senigallia International Piano Competition, of the Deutscher Musikwettbewerb and of the International Bösendorfer Competition, Stefan Arnold has performed in many of the world's major concert hall. 2004 Arnold was appointed professor for piano at the Universität für Musik und darstellende Kunst, Wien. 2015 he additionelly got a professorship at Hochschule Hanns Eisler, Berlin.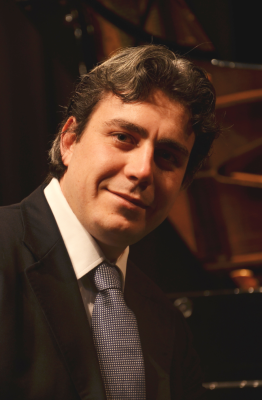 2nd - 7th of September 2019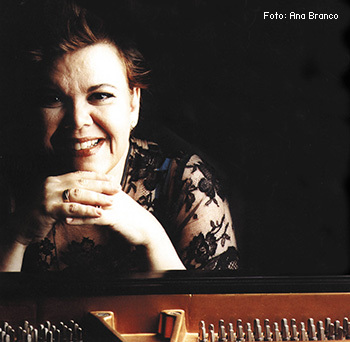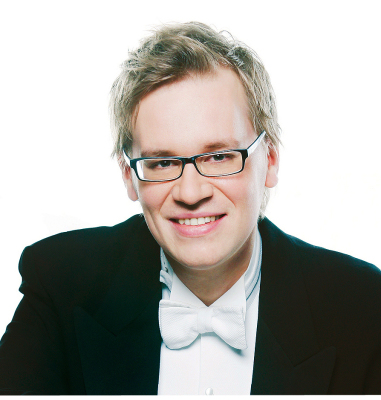 16th - 21st of September 2019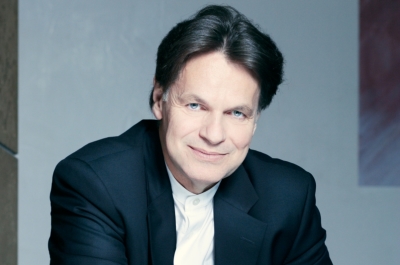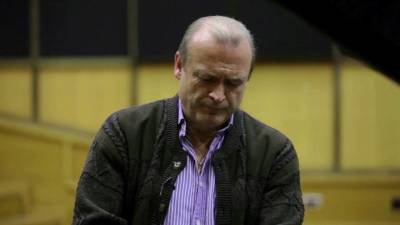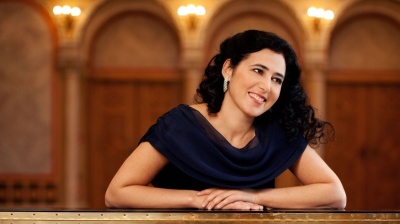 16th - 21st of September 2019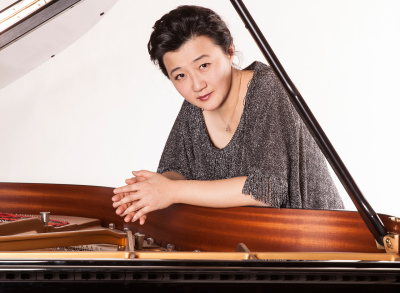 She first appeared on the international piano music scene when she won prizes at high-profile competitions such as Kapell, Epinal, Busoni and Viotti. Hie-Yon Choi has been since performing with prestigious orchestras of Europe, US and Korea. Founding member of the of the Seoul National University and has been on the comittee of the since 2010. In 1999 Hie-Yon joined the piano faculty at the Seoul National University as the youngest professor in its history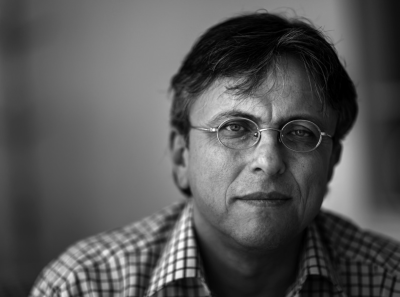 Prizewinner of several international piano competitions, as in Senigallia, Milano, Vienna. Concertized in Europe, South America, Asia, South Africa and Australia, and with many famous orchestras. P Professor at the Hochschule für Musik und Tanz of Köln and Sommerakademie Universität Mozarteum of Salzburg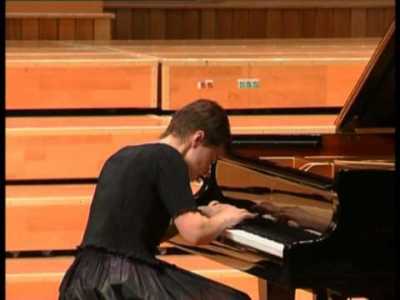 26th - 31st of August 2019
Prize winner at the Robert Schumann Competition in Zwickau, Concurso Vianna da Motta in Lisbon, Bach Competition in Leipzig and other international competitions. Winning first prize at the prestigious ARD Competition in Munich in 1989 confirmed her reputation and she is today regarded as one of the best German pianists. The major orchestras with which Susanne Grützmann has performed include the Leipzig Gewandhaus Orchestra, the Bavarian State Orchestra in Munich, the German Symphony Orchestra of Berlin, and many others. Professor at the Hochschule für Musik "Hanns Eisler" Berlin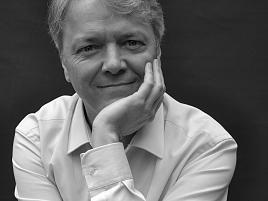 In 1981 he won the 1981 Folkwang Competition. Thomas Günther founded the Internationalen Rotary-Klavierwettbewerb (International Rotary Piano Competition), which he is Artistic Director. Concerts and masterclasses in China, Russia and South America, since 2007 Thomas Günther is Professor of Piano at the Folkwang Hochschule in Essen. ECHO KLASSIK AWARD 2017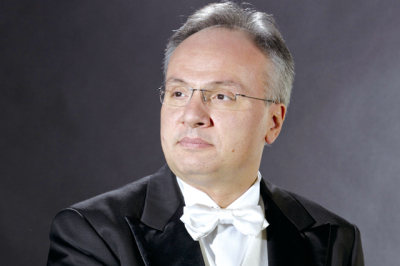 Top prize winner at the 'Gina Bachauer' International Piano Competition and Second Prize and the Special Fauré Prize at the New Orleans International Piano Competition. Many of his pupils have won national and international prizes.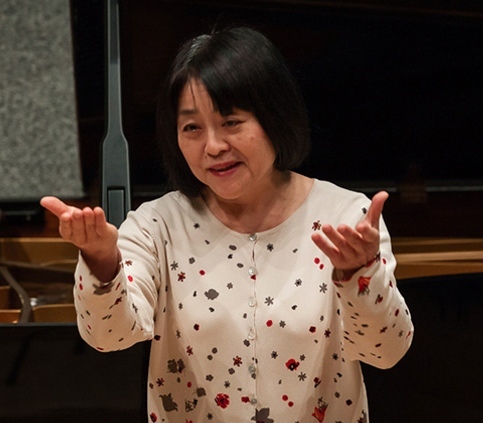 Second prize (first not assigned) at the age of 18 in the "F. Busoni" International Piano Competition. Professor at the "Universität für Musik" in Graz, now she is head of the Piano Department.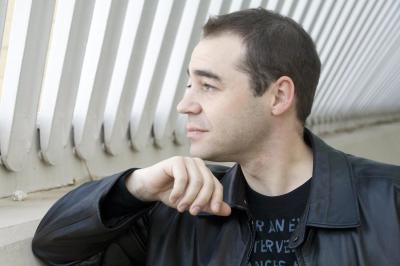 He performed in Italy, France, the Netherlands, Germany, Russia, Turkey, United States, China and Spain. Founder and Artistic Director of the Campillos International Piano Competition. Faculty member of the José Iturbi Conservatory in Valencia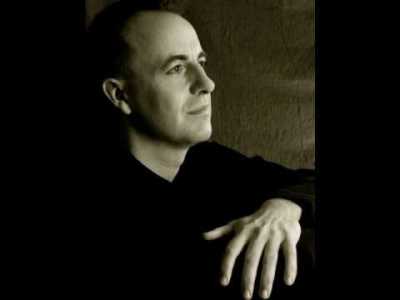 Wolfram​
Schmitt-Leonardy
Wolfram Schmitt-Leonardy who is currently Professor at the University of Music and Performing Arts Mannheim, is one of the leading pianists of his generation. Since he was a child he has been winning an impressing amount of top-prizes in international piano competitions throughout the world. His students have won numerous first prizes in international and european piano competitions. Since 2007 Wolfram Schmitt-Leonardy is also teaching at the prestigious "École Normale de Musique de Paris Alfred Cortot" in Paris.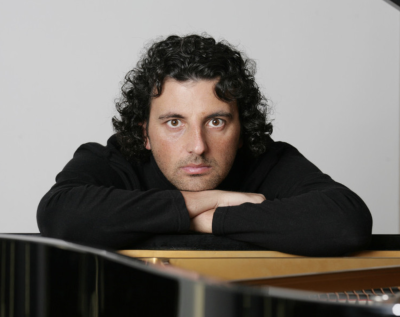 As a soloist, recitalist and chamber musician Mr. Mainolfi has performed throughout Germany, Italy, France, Switzerland, England, Holland, Sweden, Norway, Belgium, Denmark, South Africa and the United States. He records for the label Ducale, Lyra Classica, Claves Records and for Deutschland Radio, DRS, Rai 3, Radio Espace 2. He is regularly invited to join the jury of national and international music competitions. He is  currently Professor at the "F. Bonporti" Conservatory in Trento and at the Hochschule für Musik di Norimberga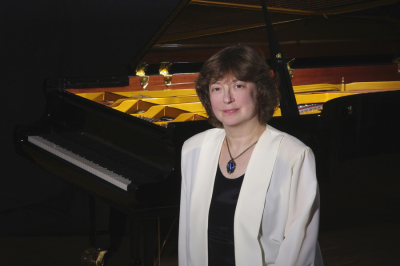 29th of July - 3rd of August 2019
Prize- winner of the important international competitions in Oslo, Warsaw (Chopin Competition), Sydney and 1st prize at the ARD Competition Munich. Jury member of international piano competitions in China, Italy, Japan, Poland, etc...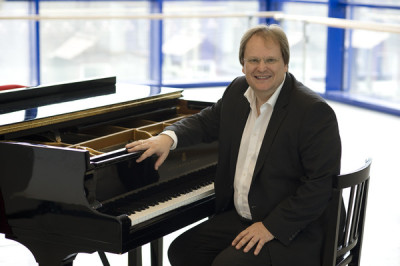 He has made appearances with more than 30 orchestras world-wide and played with noteworthy chamber music partners such as Ulf Hoelscher und Wanda Wilkomirska. Professor at Mannheim University of Music and Performing Arts. As the youngest rector in Germany he stands at the helm of the Mannheim Hochschule since 1997. His students won many prizes in important national and international competitions including the ARD-competition in Munich.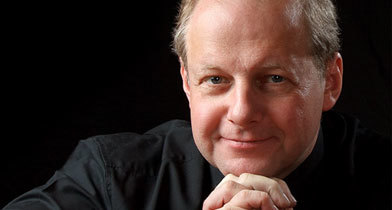 9th - 14th of September 2019
Prizewinner of prestigious piano competitions such as Leeds and Brussels, he performed with well-known orchestras and conductors and gives masterclasses all aroudn the world. Professor at the University of Music Nürnberg, he is recently sought after as jury member international piano competitions and many of his students have already won major prizes at international piano competitions such as Leeds, Hongkong, Rhodes, Tomassoni, Luis Sigall, Wiesbaden, Porto, Vienna Beethoven Competition and Cleveland 2011. Some of his former students became professors at music universities in Hanover, Vienna, Seoul/Corea and York/GB.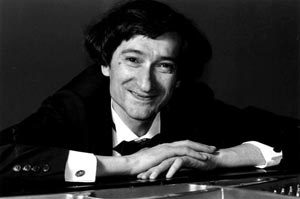 Second prize in the Prague Spring International Piano Competition and third prize at the Viotti International Piano Competition in Vercelli. First prize in the Rome International Music Tournament. Since 2008, Serguei Milstein is piano professor at the Geneva Conservatory of Music.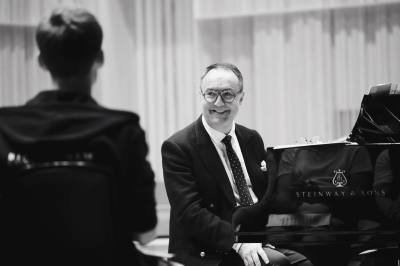 He holds the position of International Chair in Piano at the Royal Birmingham Conservatoire. Recognized as one of the most sought-after piano pedagogues in the world, many of his students winning top international prizes and now successful recording artists. He is invited to give lectures, Masterclasses, workshops. He is also very much in demand as a jury member at International Piano Competition throughout the world and has been appointed Artistic Director and Chairman of the Jury of the "Concours International de Piano Antoine de Saint-Exupéry".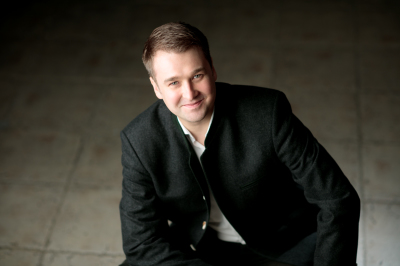 One of the most inspired and prominent musicians and piano pedagogues of his generation. Performed as a soloist, and as a soloist with orchestra, in the most prestigious concert halls of Europe and Asia.  Prize winner of the International Vladimir Krainev Competition, International Tchaikovsky Competition for Young Musicians, National Austrian Competition, "Gradus ad Parnassum", Silvio Bengalli Piano Competition and International Beethoven Competition in Vienna. Professor of Yonsei University.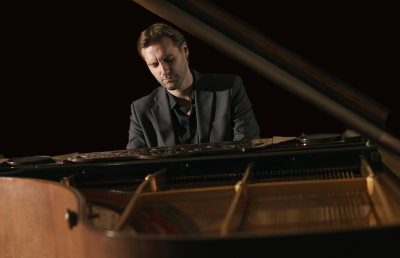 Winner of the Spanish Composers International Piano Competition, Philippe Raskin performs many recitals all over the world. Jury member in several international piano competitions and artistic director of the César Franck International Piano Competition, he teaches at the Royal Conservatory of Brussels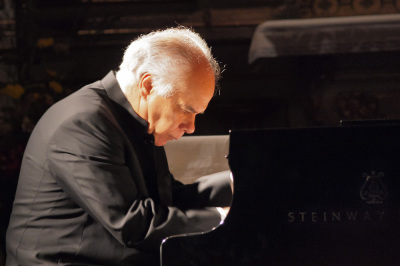 5th - 10th of August 2019
He gives concerts and masterclasses all over the world and is also the creator and director of several musical events such as the Festival Piano-Pic in Bagnères de Bigorre and the Castelnaudary Festival (France) and the Vila-seca Music Festival (Spain). He is part of the jury of many major international competitions and professor at the CRR of Paris, the Superior Music School of Catalonia in Barcelona and received the Professor Honoris Causa distinction of Superior Conservatory of Shanghai.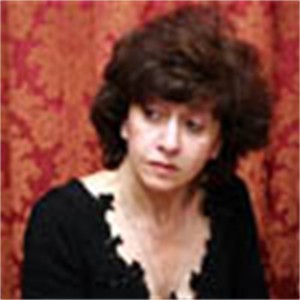 29th of July - 3rd of August 2019
Tatiana Sarkissova is among the most distinguished exponents of the Moscow school of piano playing. After graduating Gnessins Music School she was studying at the Moscow Conservatoire with one of the most eminent pianists and music pedagogues, Dmitri Bashkirov. She toured Russia, Eastern and Western Europe, as well as USA. Tatiana Sarkissova is in a constant demand as a teacher and has been Professor of Piano at the Royal Academy of Music in London since 1993.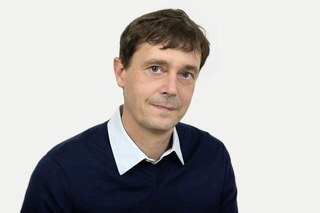 19th - 24th of August 2019
Piano Professor at the Musik-Akademie in Basel. He won several prizes and is having a rich career as a chamber musician. He performed in concerts with singers such as Kurt Widmer, Hans-Jörg Rickenbacher or Céline Wasmer and with instrumentalists such as Hans Heinz Schneeberger, Thomas Demenga, Peter Hörr, Omar Zoboli, Christoph Ess, François Benda, the Gémeaux Quartet, the Cuarteto Gerhard and furthermore. With fortepiano he performs regularly with the famous baroque violinists Chiara Banchini and Daniel Sepec.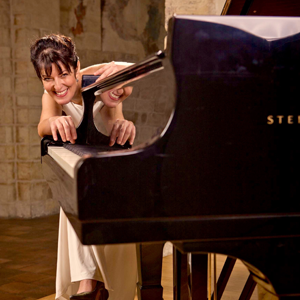 Her students have garnered awards and top prizes in numerous competitions, as well as securing positions in highly-regarded schools and universities. She performed in the United States and Europe, and also with partners as Ivan Ženatý, in tours of Spain, Europe, United States and Asia. Member of the Piano and Chamber Music faculty at the Cleveland Institute of Music, Visiting Chamber Music Teaching Artist at the Oberlin Conservatory of Music, and an alumni teaching artist for The Juilliard-Nord Anglia Global Partnership Program.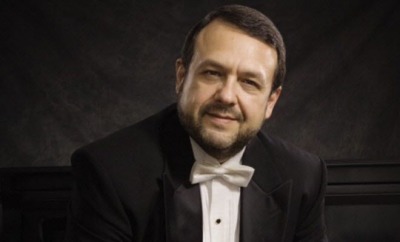 Performed in famous concert halls such as St. Petersburg Philharmonic Hall,  Chan Centre for Performing Arts (Vancouver), Theatre Bibiena (Mantova), Grand Theatre (Shenzhen), Xinghai Concert Hall (Guangzhou), just to name few. Jury member in many piano international competitions, such as Rome, Rina Sala Gallo, F. Liszt in Weimar, Sigismund Thalberg. President and Artistic Director of "Music Encore Concert Society" (Canada) , Artistic Director of Vancouver International School of Music White Rock, and Artistic Director of "World of Music and Arts Academy".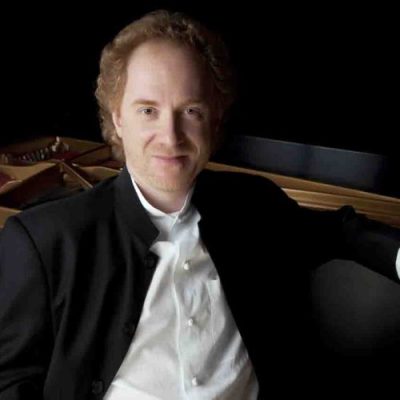 First Prize at the 1981 William Kapell International Piano Competition. His other accomplishments include first prizes at the Kosciuszko Chopin Competition and San Antonio International Keyboard Competition, and major prizes at the International Bach Competition in Memory of Glenn Gould, Busoni, Rina Sala Gallo, and Ettore Pozzoli International Piano Competitions.
He has appeared on nearly every continent as soloist and recitalist, collaborating with such eminent conductors as Dimitri Kitaenko and Valery Gergiev. Slutsky joined the faculty of the Peabody Conservatory in 1993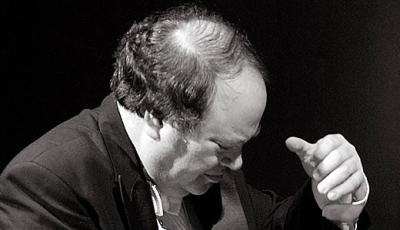 2nd - 6th of September 2019
He enjoys an international performing career which has taken him throughout the United States, Europe, Latin America and Asia. He won first prize in the Dino Ciani Competition sponsored by La Scala in Milan, a gold medal at the Queen Elisabeth Competition in Brussels, and top honors at the Warsaw Chopin, Van Cliburn, Vianna da Motta and Montreal Competitions. Professor of Piano at New York University.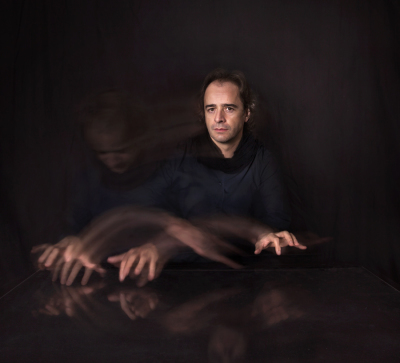 Founder and Artistic Director of the Mendigorría International Music Festival in Spain. Piano Professor at the Alfonso X University and at the Arturo Soria Conservatory, both in Madrid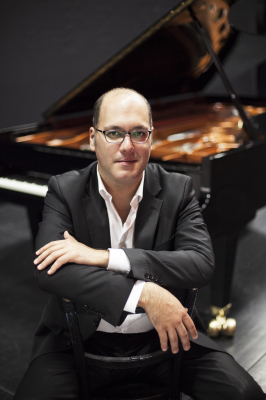 23rd - 28th of September 2019
The first prize at the Stravinsky Awards (Illinois/USA) and a concert under the baton of Yehudi Menuhin started off Wallisch's international career. Next to his concerts in the greatest halls worldwide and numerous CD recordings, he passes on his artistic knowledge and experience as professor at the Berlin University of Music (UdK Berlin). In 2012 Steinway & Sons added his name to their list of "Steinway Artists".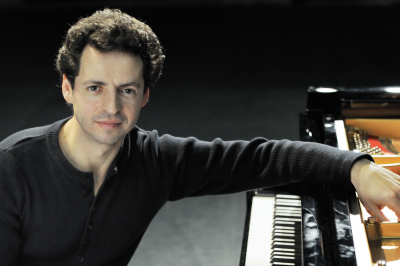 26th - 31st of August 2019
Winner of the "Jose Iturbi" International Piano Competition in Valencia and top prizewinner of some other renowned international piano competitions such as the "Vendome Prize" International Piano Competition in Cologne (the only winner) and the "3rd Hamamatsu Academy International Piano Competition" in Japan (second Prize). He  performs regularly at the major concert stages around the globe. His tours took him to almost all European countries as well as to Israel, Japan, Columbia, Mexico, Argentina and Brazil. 
In 2017 Roman Zaslavsky was appointed Professor for Piano at the University of Music and Arts in Vienna.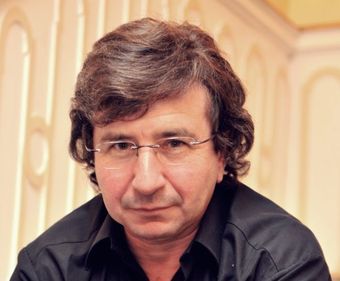 Winner of international competitions, he is professor and dean of piano department at Dresden's Hochschule Carl Maria von Weber. He is on the adjudicating panel of the Anton Rubinstein International Piano competition