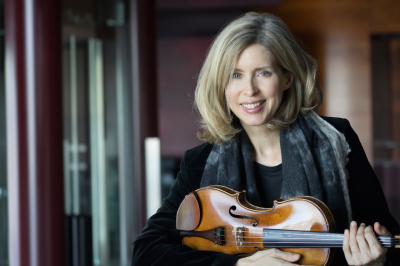 26th - 31st of August 2019
Avid chamber musician, following invitations to festivals as the Salzburger Festspiele, Menuhin Festival Gstaad, Lucerne Festival, Ittingen Whitsun Concerts with partners as Joshua Bell, Tabea Zimmermann, Heinz Holliger, Thomas Demenga, Julian Bliss and Nobuko Imai. Guest concertmaster of the Camerata Zürich, Basel Chamber Orchestra and the Lucerne Symphony. Selected as a soloist for Yehudi Menuhins' «Live Music Now» and second prize in the Bryan Young Artists Competition and finalist in the Washington International Competition and the Kulenkampff Competition in Cologne, Germany.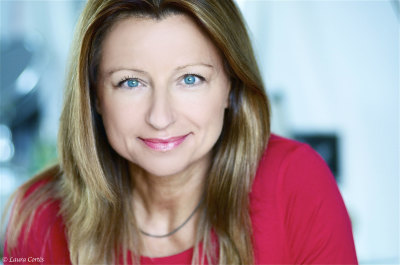 She performed in Switzerland, England, Italy, Holland, and France and with soloists and members of the Orchestre de Paris, Orchestre Philarmonique de Radio France, Orchestre National de France. She has also appeared with the "Quatuor Elysée", Quatuor Almus, and as a soloist with UK Symphony Orchestra, L'Ensemble Symphonique de Paris, European Romantic Orchestra. Founder of the Trio Botticelli in USA and of the Trio Bohème in France who recorded for Calliope/Naxos. She recorded the CD «Byzantine Mosaic» for NAXOS. Piano professor at the Regional Conservatory «CRR Aubervilliers-Paris» and of chamber music at the «Pôle Supérieur 93» in Paris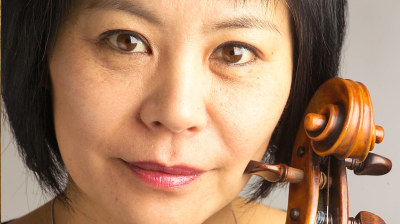 29th of July - 3rd of August 2019
Winner of the 17th Budapest International Viola Competition, she now enjoys the freedom of being a recitalist, chamber and orchestra musician performing with Britain's most eminent string quartets, chamber ensembles and orchestras. Her CD, ROMANZE- with pianist, K. Sturrock, was voted one of Classic CD magazine's "Choices of the Month" and was also praised with similar enthusiasm from The Strad, Gramophone and AMAZON.  Professor at the Royal Academy of Music in London and performs and gives master classes throughout Europe and Japan.  She is a member of the Dante Quartet and Fibonacci Sequence Ensemble.